Oh the dozens of project ideas that came rushing to my mind when I entered my local Michaels arts and crafts store and saw, not one, but two huge displays full of an assortment of these laser cut wood plaques and frames. Lately these decorative frames and plaques have been a must have for both the artist and crafter alike. I have found many of these beautifully crafted pieces at both my local  Michaels as well as Hobby Lobby and they also have them available in their online stores.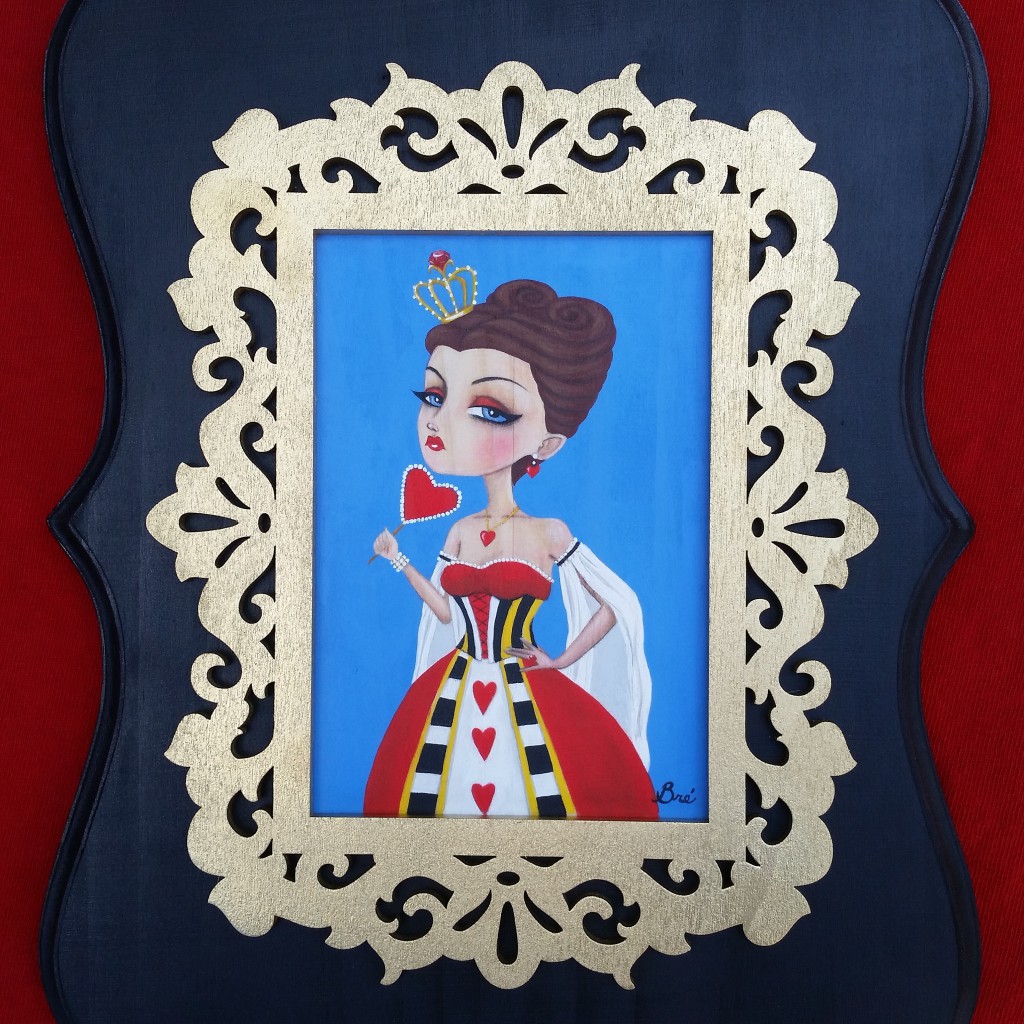 See my full tutorial on how to make this Queen of Hearts piece here.
I really enjoy using these wood plaques and frames in my art because it adds a different style and feel than a traditional frame does. Don't get me wrong, I love framing my art but this is a new way to display your pieces within your collection and it adds and interesting dimension and shape. It is also a cheap alternative to purchasing more expensive wood panels and ornate frames for those who need to stay within a budget.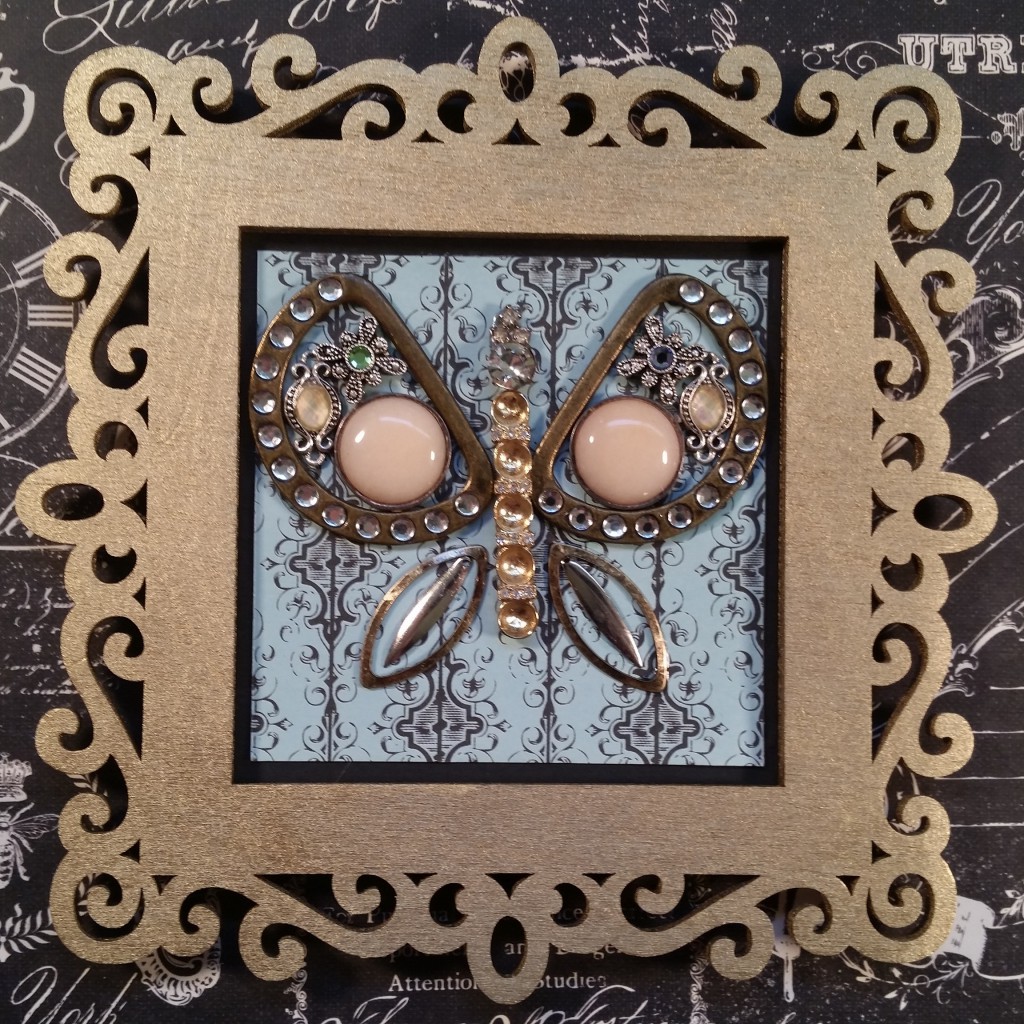 To see the full tutorial on how to make this Butterfly steampunk jewelry collage, click here.
These frames and plaques come in a large variety of shapes and sizes. Some have an open center and others are solid and made from a smooth wood that is a perfect painting surface. Smaller frames are cheaper than two dollars and the very large plaques are over $15. Acrylics and craft paints are ideal for these plaques as well as spray paint.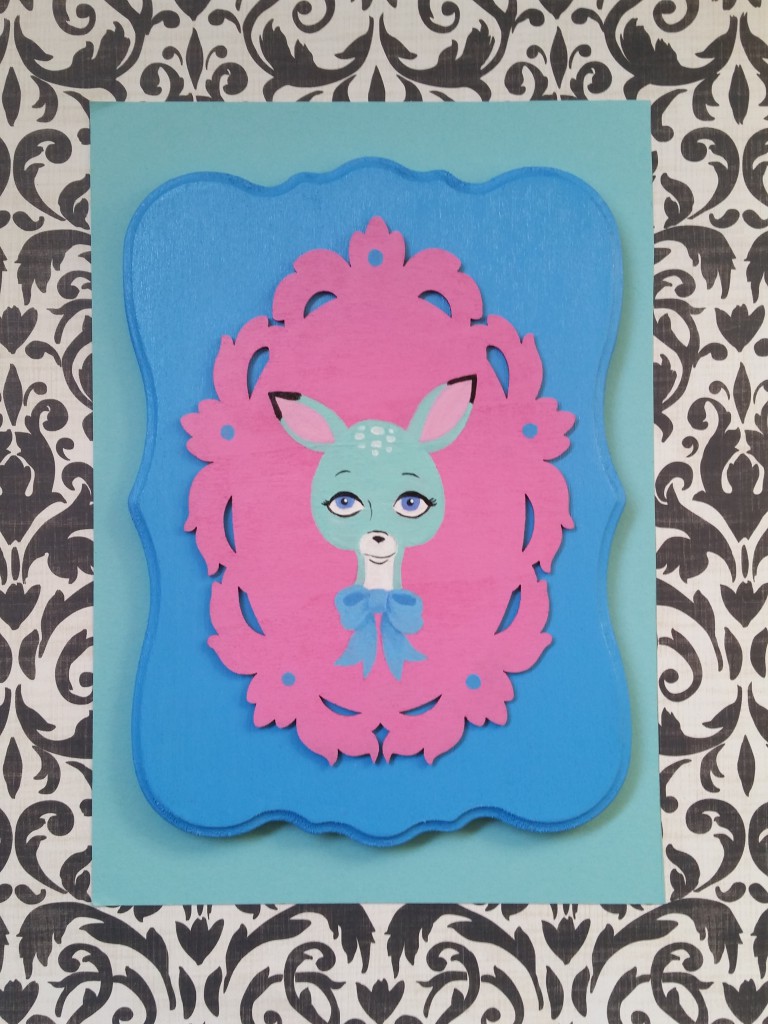 To see the full tutorial on this Deer painting plaque, click here.