Valentine's Day doesn't have to mean spending tons of money on expensive gifts. We all know that some of the most special and cherished gifts are those made with love, by our own two hands. So to celebrate this holiday that is all about the big L-O-V-E, I made some adorable crafts that are easy enough for both the young and old to create for that special someone so show just how much you care.
Secret Love Letters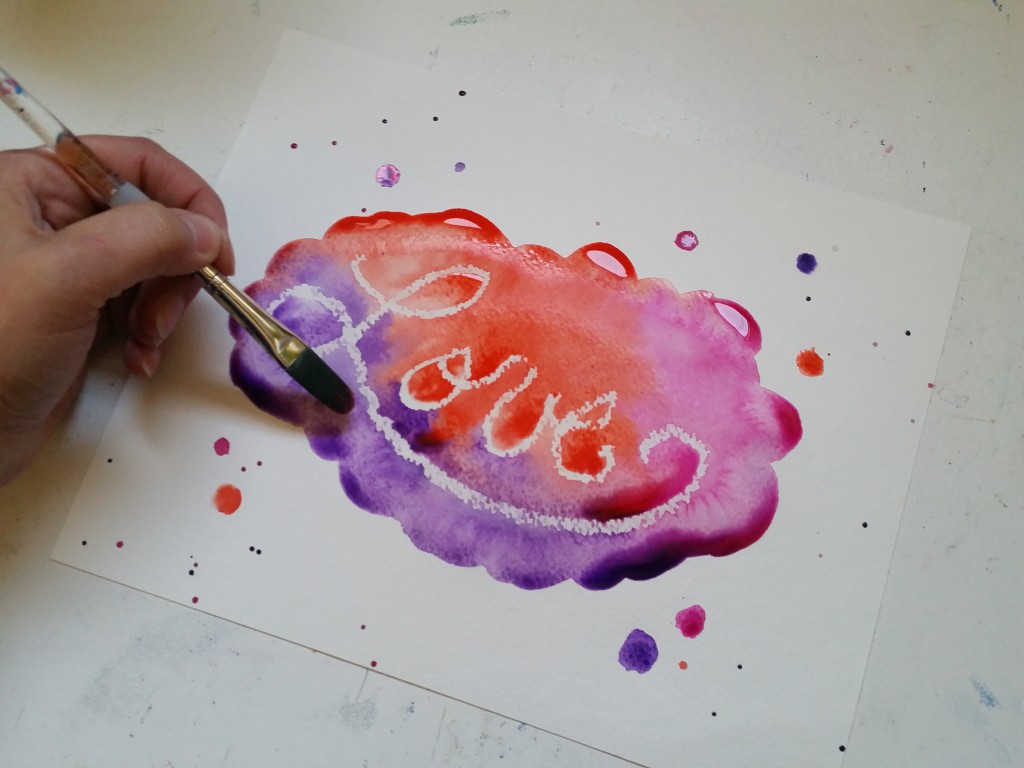 For this craft, you will need the following:
Watercolor paper, Purple, pink, and red watercolor, watercolor round brush, white oil pastel or white crayon
Take your white oil pastel or crayon and write a word or message onto your paper. If you choose to do so, you may draw a heart or any other simple image. Take your brush and dip it into your water and apply a puddle onto the paper in any shape of your choosing. Be careful where you put the water because the paint will travel anywhere the water is. Then start to apply a wash of watercolor to your puddle concentrating on putting separate colors in different areas. Let them mix where they meet one another. As the color is applied, the white oil pastel or crayon will show up. Tip #1: Use painter's tape to tape down your paper so that it dries flat. Tip #2: Use darker paint colors that contrast with white so that it will show up better.
Lace Valentine Hearts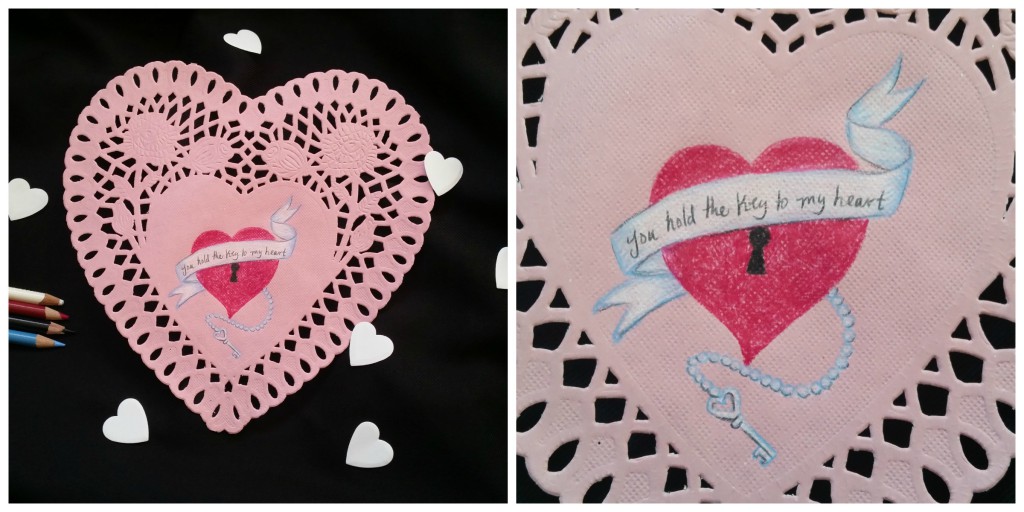 This is a very cheap and easy project. This time of year, your local dollar store or craft store usually carries packs of these paper lace doilies. Use colored pencils to create a one of a kind keepsake for your Valentine. These also look quite lovely framed!
Cupid Painting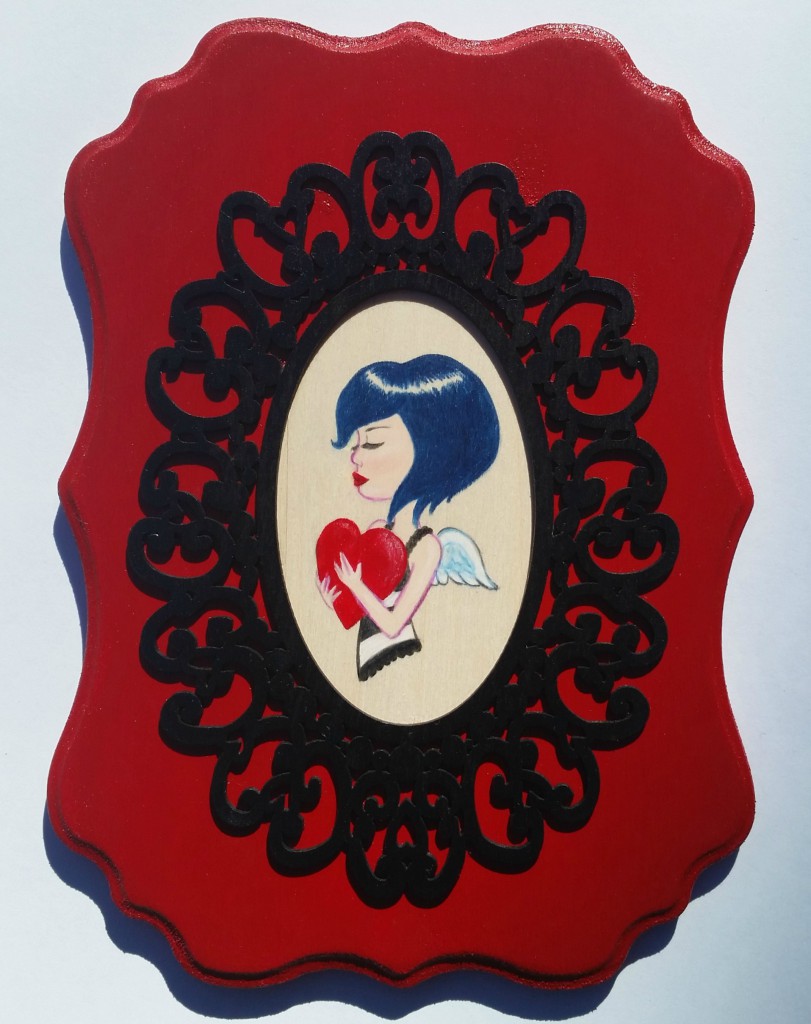 This project is the one that will take the most time out of the three but it is just beautiful and will look lovely displayed all year long!
You will need:
wooden plaque with scalloped edges, Small oval laser cut wood frame, medium and fine grit sandpaper, black spray paint, red acrylic paint, vinyl contact paper, exact-o blade, E6000 glue, tooth picks, colored pencils; for mine, I used: navy blue, white, peach, black, pale pink, light blue, purple, pencil, and graphite paper and a hanger (both optional).
First sand your plaque until it is very smooth.
Draw out your image to the size as the inside of the oval frame onto a piece of paper.
Cut out an oval the same size as the inside of the frame with your contact paper and exact-o blade and press it firmly in the center of your plaque.
Paint the plaque red with smooth brush strokes going with the grain of the wood. I used 3 coats. Remove the contact paper when the paint dries.
 Spray paint the oval frame with black spray paint.
 Draw your image onto the center of the wood plaque. You can transfer your original design using graphite paper or by covering the back of the drawing with dark pencil lead and then transfer the image onto the wood by drawing over your lines once more.
Use colored pencils to color in your drawing. I used colored pencils on the entire drawing except for the heart. I wanted it to match the red frame so I painted it red as well.
Gently apply E6000 glue onto the back of the frame. I recommend something small like a toothpick so that you do not get too much glue all over the cracks. This is a delicate step so take care. The glue will dry slowly so take your time. Firmly press the frame in place after you have applied glue evenly onto the back.
If you wish to add a hanger to it, after the glue has dried, nail a small hanger onto the back or use the glue to attach it. You may also display it on a small photo easel.
I hope these quick tutorials inspire you to get creative this Valentine's Day. Making art to show someone how much you care is such an intimate display of your true feelings. Anyone can spend money on a gift that requires little thought, but making a gift from the heart speaks volumes. Happy Valentine's Day.