E6000 Craft Adhesive Glue is a crafter's dream come true! This glue is sturdy and awesome. I keep a tube of it on hand in my studio at all times, because I use it on so many projects. E6000 is a strong bonding glue that works on many surfaces including paper, wood, ceramics, fabric, leather, metal, glass, and plastic. It is thick and dries clear — similar to hot glue, but it continues to hold a strong bond even if it becomes heated again.
E6000 is also waterproof, so it can be used for outdoor items that may be exposed to the elements. I have used this glue to build crafts, repair breakable figures, attach hangers to light and medium weight objects, and much more. The drying time is not much more than forty-five minutes or one hour for most objects. When bonded together, those objects will stay put! I recommend you give this handy glue a shot. You will not regret it and the many uses it has around the house and in your studio.
If you still aren't convinced about this glue, check out my latest repair job. I previously posted a tutorial on how to build a fairy garden. Well, my poor little ceramic fairy house took a dive and shattered into many pieces, just days after it was placed on my porch.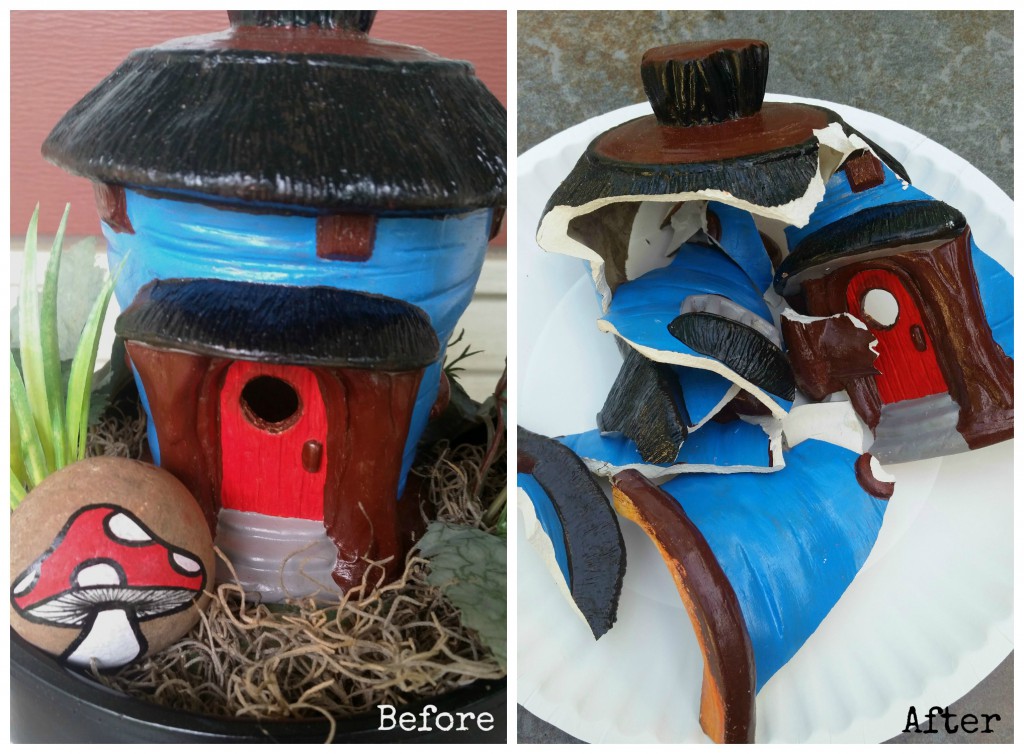 As you can see in the "after" photo, this is what has become of my little fairy house. It has been reduced to a pile of rubble.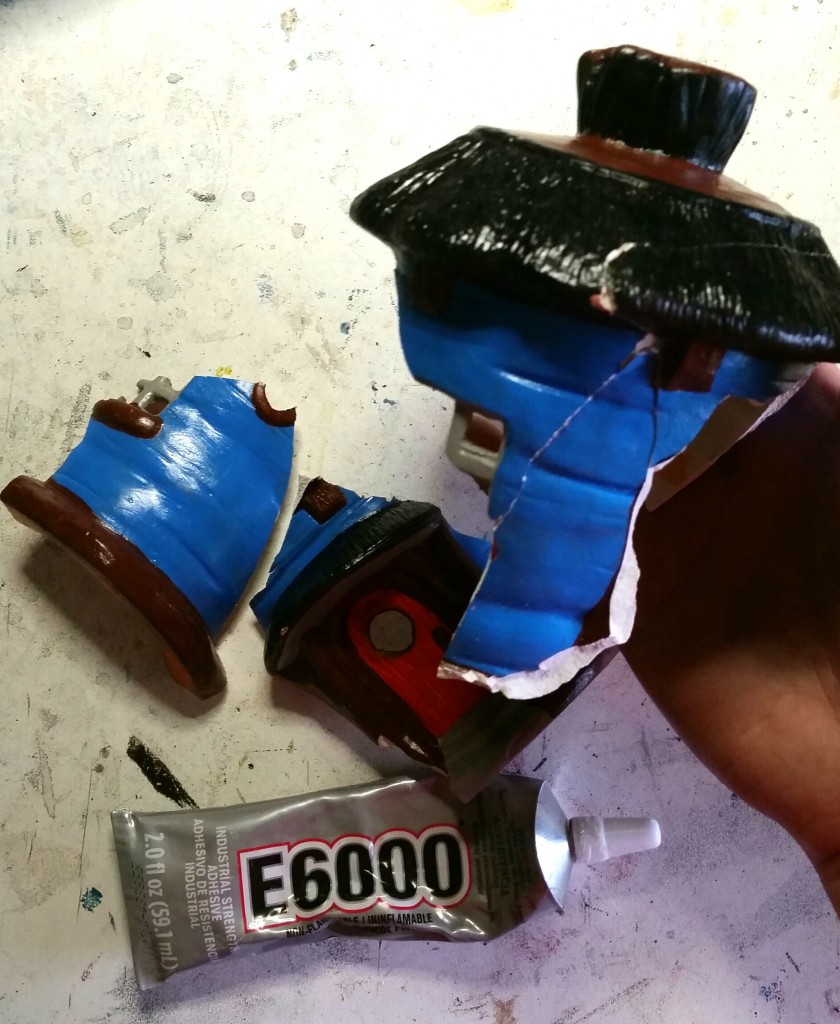 I start out by gluing a few pieces at a time and letting them dry. I used masking tape to help secure the fragments as they dried.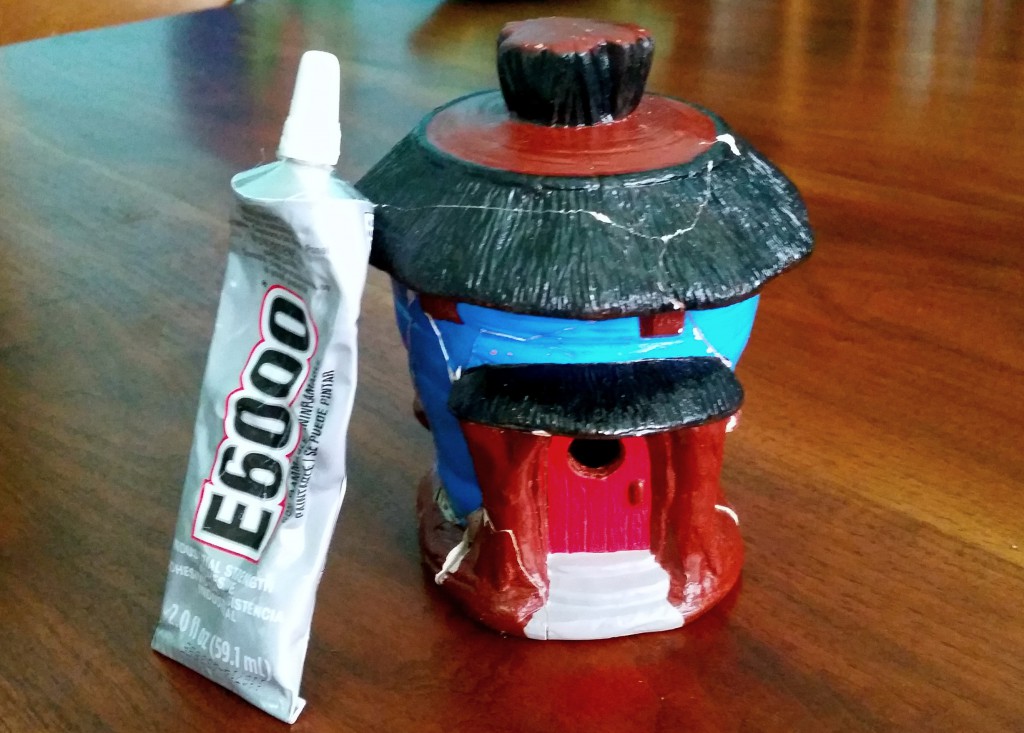 After slowly adding the pieces back together and letting them dry, this is the end result. I know it is a bit of a mess but after I touch up the paint, it will look good as new!