Sheryl Westleigh has been sculpting tentacles for many years. Whether wrapped around a necklace pendant or flowing around the face of her recent ocean goddess, Westleigh lets her love of sea creatures and tentacles show through in her beautiful works of art.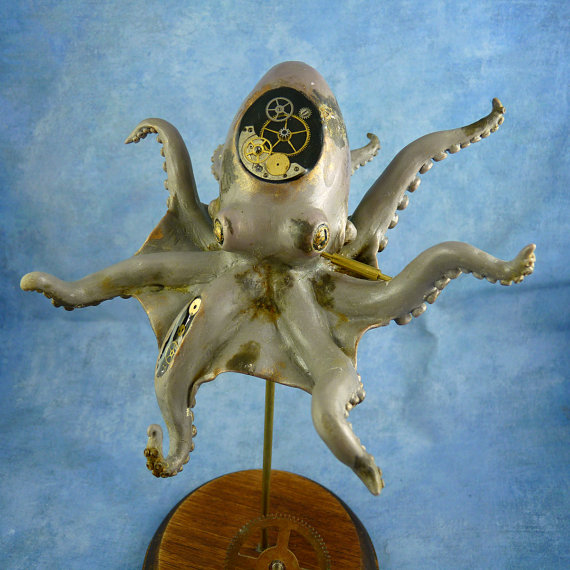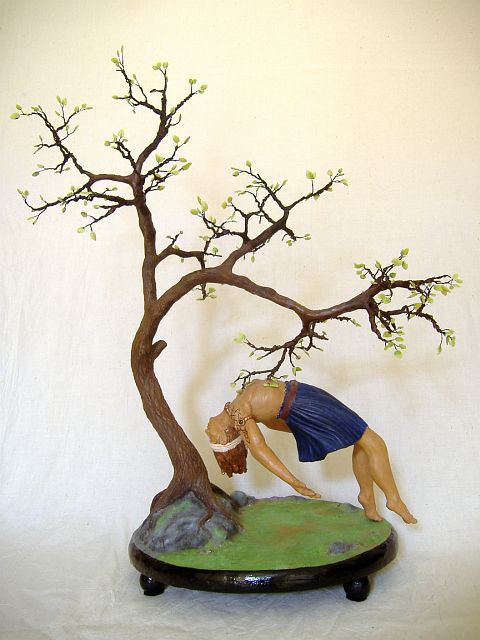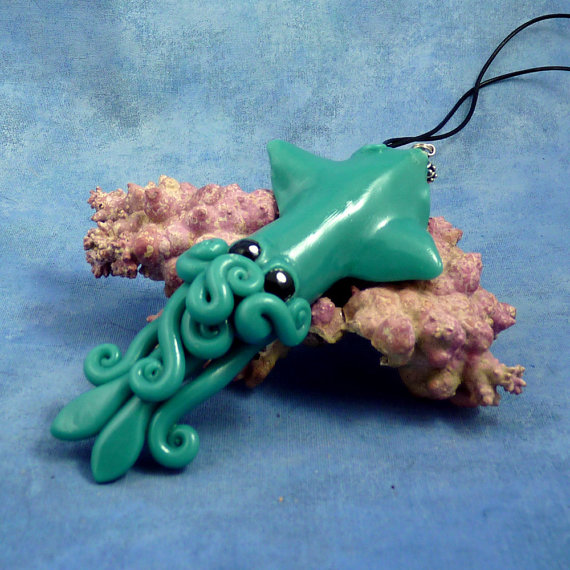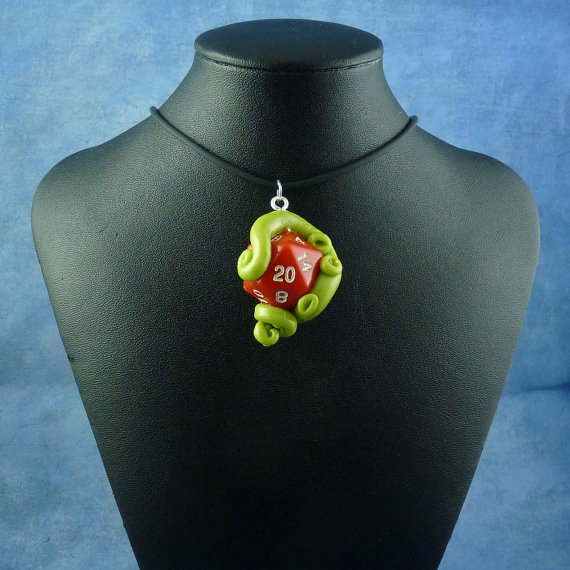 Sheryl Westleigh attended Marlboro University in Vermont, where she studied history. She has no formal art training and is mostly self-taught. Westleigh studied the techniques of various artists through online tutorials on sculpting, as well as books on techniques. She is a great example that a formal art education is not the only way to successfully master your talent. I had the chance to speak with Sheryl and get to know a little more about who she is and what types of art she creates.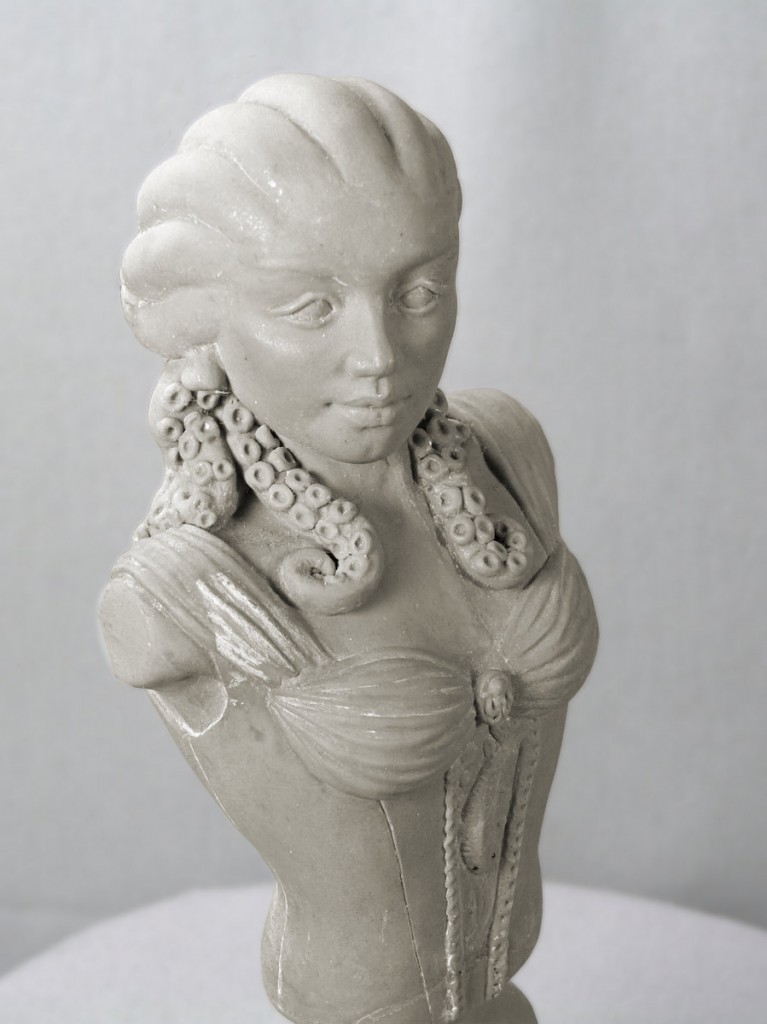 Her most recent bust is a Kickstarter project, The Lady of Innsmouth, based on the writings of veteran horror author HP Lovecraft. The Lady of Innsmouth shows fine detail on every inch of her surface. It is amazing how realistic the facial features are, strong yet beautiful. Standing at 8.5″ tall, this intriguing piece took the artist fifteen months to complete, around 200 hours total.
Sheryl is not a typical sculptor — she doesn't use firing clay. Instead Westleigh prefers to work with Super Sculpey, a polymer clay that can be molded and manipulated without drying out. Polymer clay hardens when baked in the oven. One of the most interesting things that I found out about Sheryl is that she prefers to make her own tools, out of different objects such as carved dowels and guitar strings, in order to get specific details in her pieces.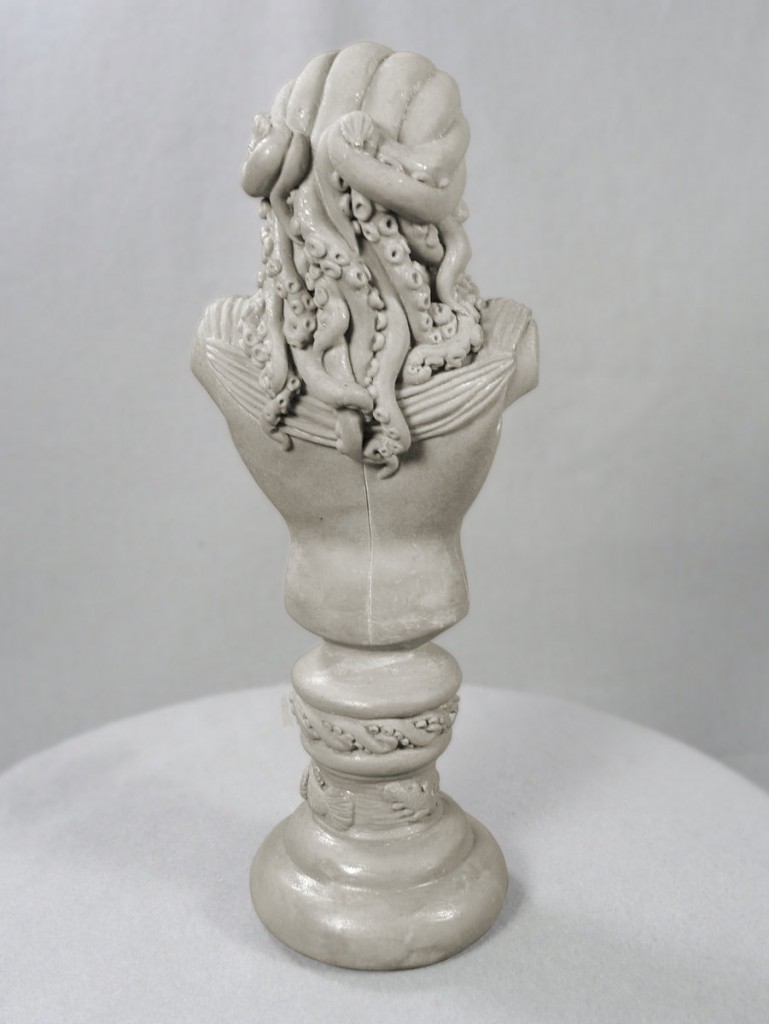 The Kickstarter aims to raise funds to have The Lady of Innsmouth cast in resin and cold-cast bronze. This way, the original piece can have molds made of it and then multiples can be produced for sale. The statue will be available in three types of materials when the molds are made. A white resin that can be painted if the buyer chooses, thirty-five limited edition resin statues that will be custom painted by Westleigh, and the final being resin mixed with powder bronze, giving the sculpture the look of real bronze and having the ability to patina the surface. So far the Kickstarter is doing very well, however Westleigh's projected goal of $2,500 has not yet been met. If you would like to help fund this project, please click on the Kickstarter link below!
To find more art and info on Sheryl Westleigh, please visit: