October marks the beginning of the holiday season. This is by far my favorite time of year! In Texas, the weather is beginning to cool off, giving us relief from the awful summer heat, and the approaching season gets me in a very creative mood.
Being an artist means that I have the ability to use my skills to make many of my costumes and the decorations that I display in my home. So this October I am going to post to all things Halloween! I will share some of my custom creepy decorations as well as a few spooky tutorials.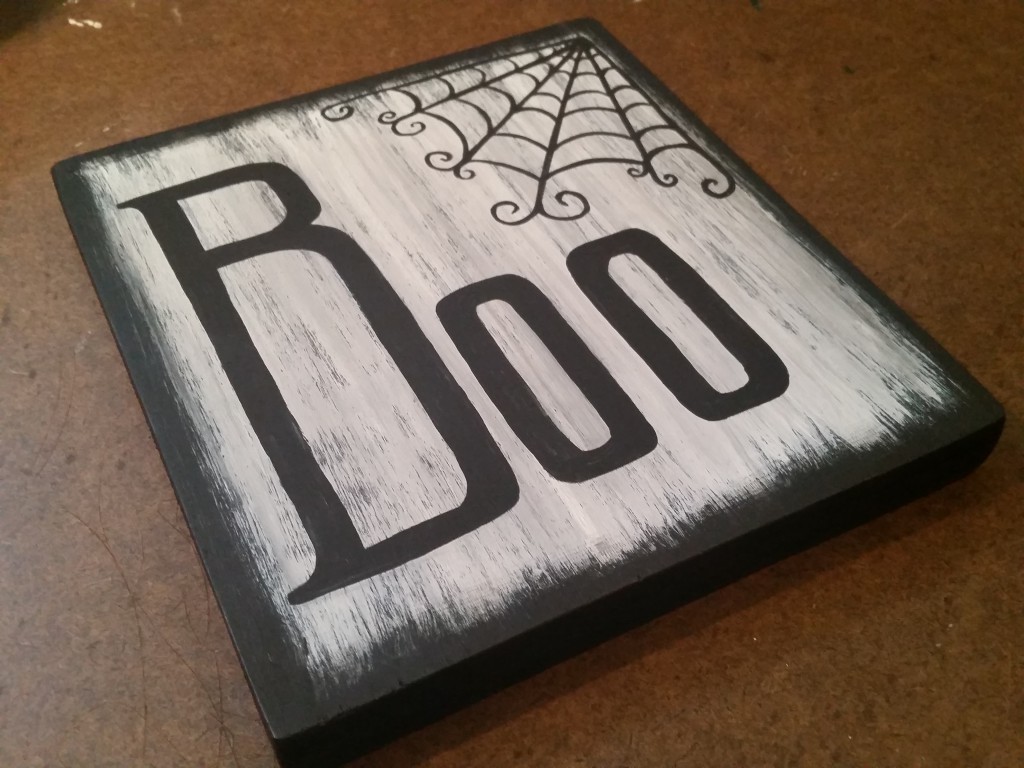 Be prepared for fun DIY Halloween projects, including how to make this "Boo" wooden sign. Poisonous potion bottles are tricky treat that you can create. Something wicked this way comes with a very witchy silhouette tutorial! And finally I will show you how to make a terrifying tombstone and other outdoor art for your yard. Get ready for scary fun!