If you want to add a bit of spooky flair to your home this Halloween, why not make some potion bottles? This tutorial is quick and easy mainly because you have most of what you already need lying around the house. Any kind of bottle can be used for this tutorial and with smaller bottles, simple stick on labels can be used to create your potion bottle labels. Below are listed some suggested supplies, however you will not need all of them. It will all depend on how you want your bottle to look.
Supplies:
Glass bottle- wine, liquor, perfume, vanilla extract, antique medicine bottles, etc.
Stick on labels
Spray paint
Painter's tape
Pencil
Colored pencil
Permanent pens
Acrylic paint
Fine tip brush #1
Flat Brush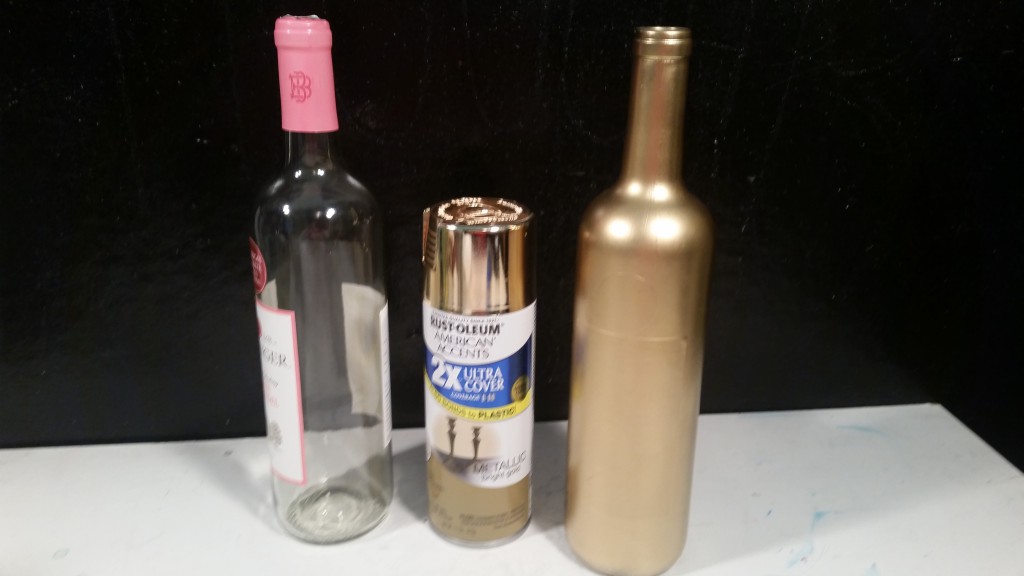 If you want the surface of your bottle to be painted, then this will be the first step in making a potion bottle. For this particular bottle, I used Rustoleum 2X Ultra Cover in gold. I let it dry and add a second coat to make sure it is evenly coated.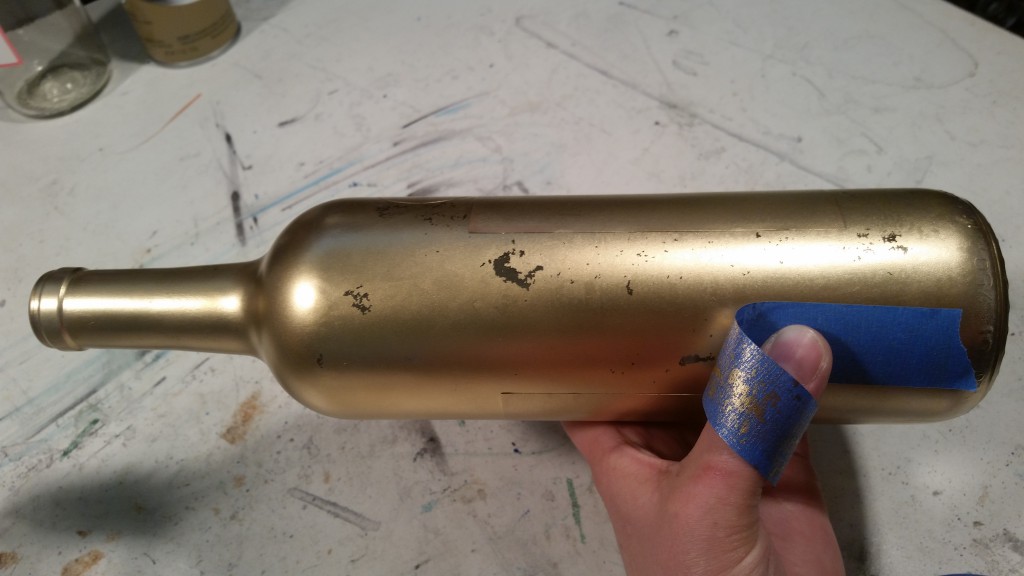 Next, I wanted to break up the shine so I used some blue painter's tape to remove bits of the gold paint from the bottle.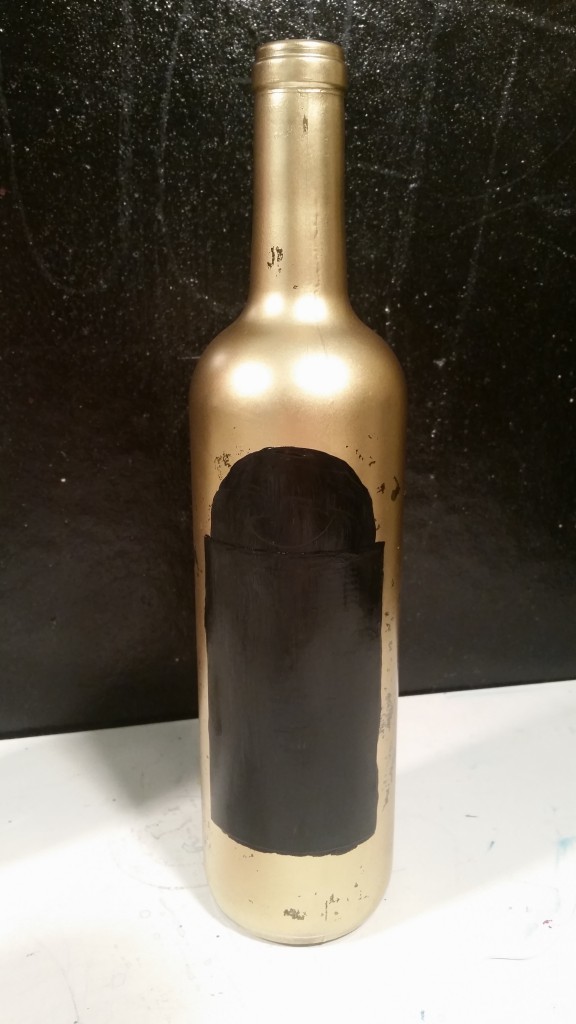 This wine bottle had a long rectangular label with a small circle label above it. So, using my black acrylic paint, I attach the two labels to create the illusion of one single black label. Now it has a more interesting shape, I think.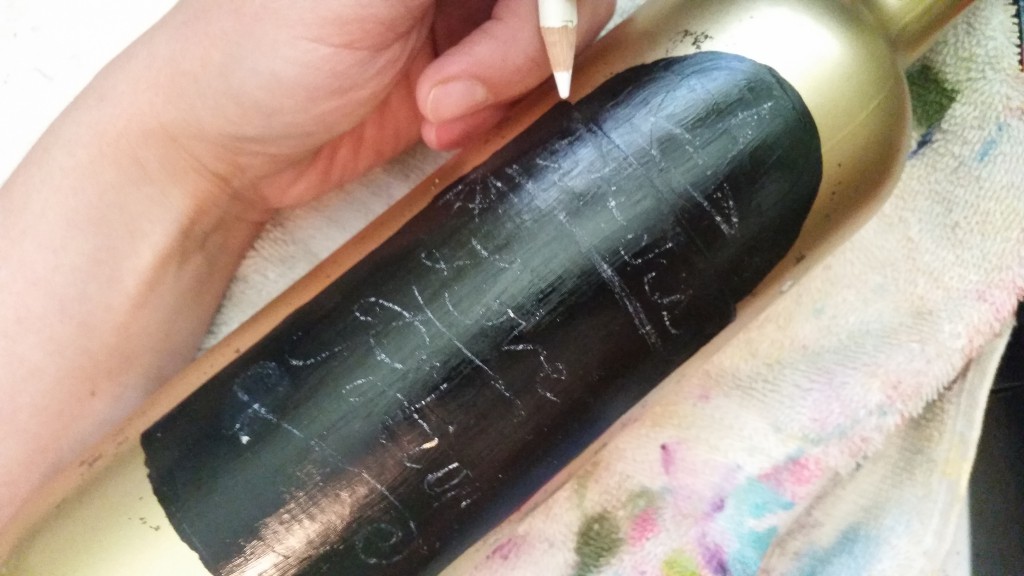 Next you will create the lettering for the label. I did a quick example on this one so I would not say that it turned out as good as my other bottles, but it will work for a decoration. Using a white colored pencil, draw and write out the details of your label.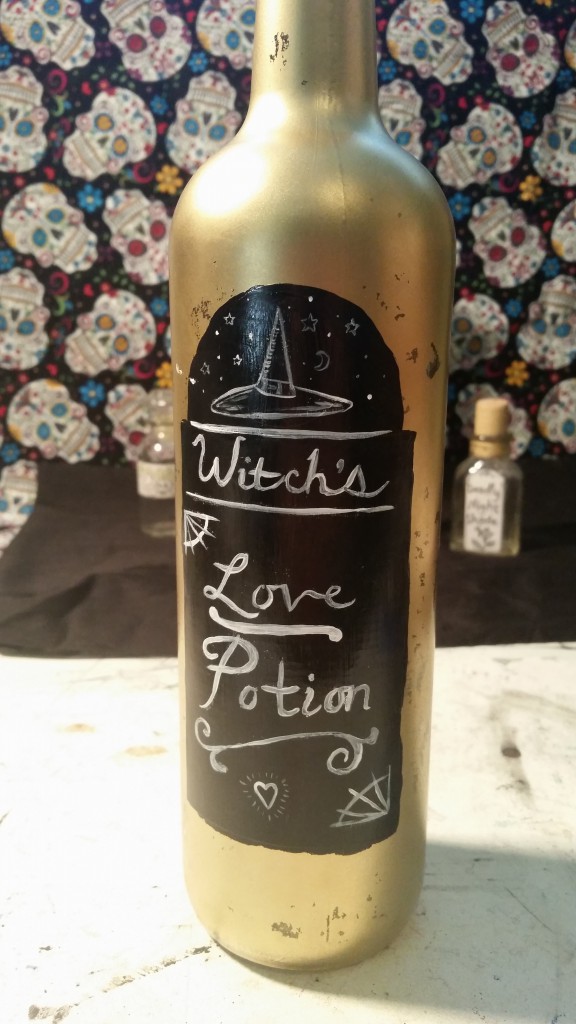 After the label has been designed, use a fine tip brush and some white acrylic paint to trace over the design so that it will stand out.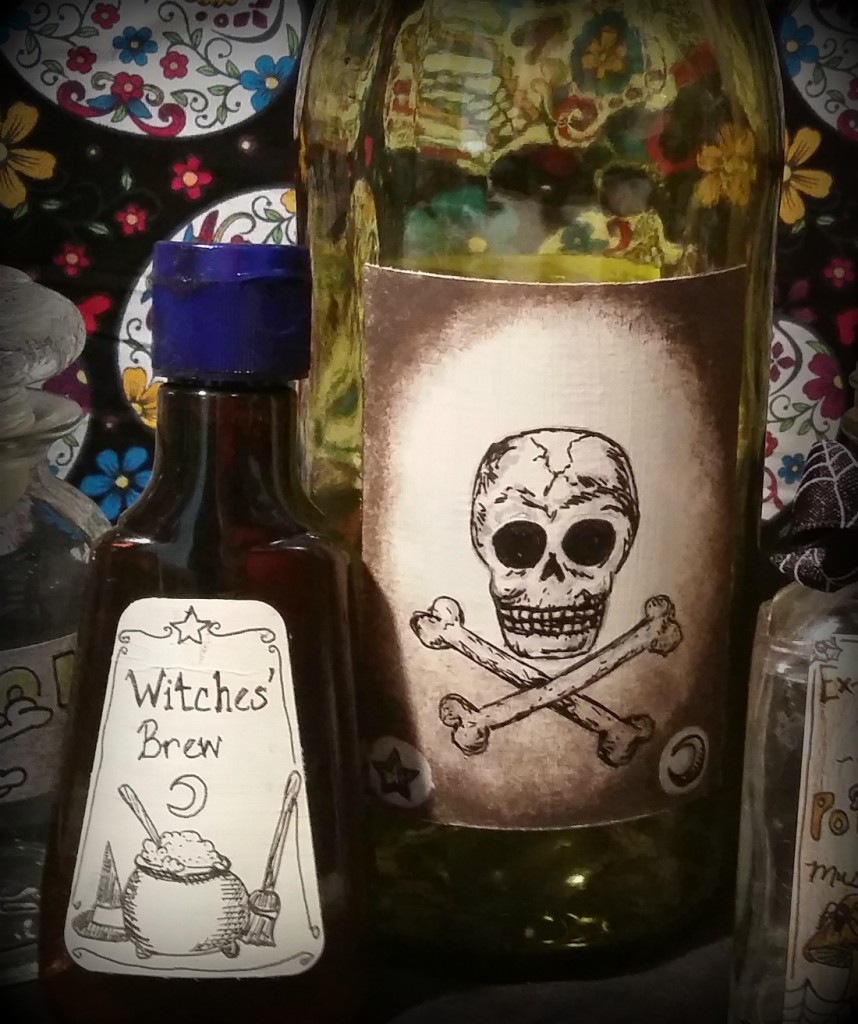 These two potion labels were made by using acrylic paint over the existing product labels on a vanilla extract bottle and a wine bottle. After the paint dried, I used a fine tip black pen to create the detailed label.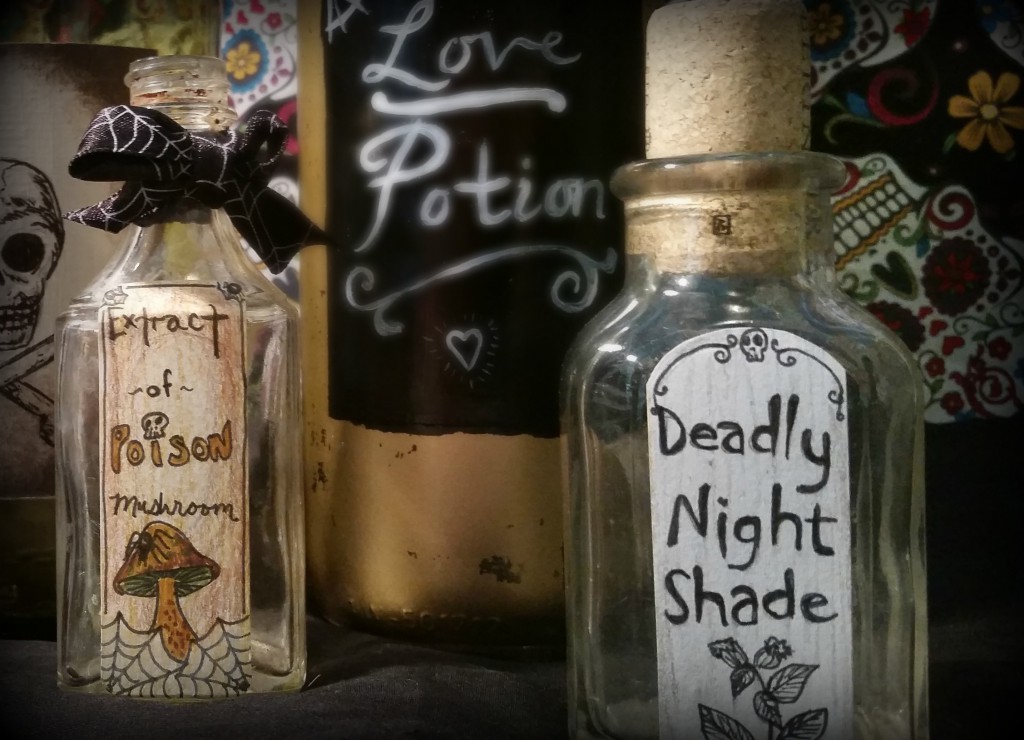 Other ways that you can decorate your bottle is by using simple stick on labels. These paper labels are great because you can use pencil, pen, colored pencil, or marker on them and get great details before attaching it to your bottle. Here is a close up of a few bottles I made with stick on labels. There are many ways to add to your potion bottle collection. Every year I make at least one new bottle to add to it. Be sure to leave a comment and tell me about how your potion bottles turn out!