"Kiss the Cannibal!"
This is the process I use to prep an item that is intended to be worn and even washed. The tutorial also goes through my process for painting a portrait composition from the first sketch to the final coat of sealer. You can paint like this on shoes, hats, purses, bags, dish towels — you name it! I find most of my pieces to paint at Hobby Lobby. The store is quite reasonably priced, especially if you can take advantage of a sale.
Do note that if you ever need to clean a hand-painted item, it should be hand-wash only. I do not recommend putting pieces like this into the washing machine, as they may shrink and the paint may be cracked or ruined. If you sell something like this, make sure to pass that information along to your buyer.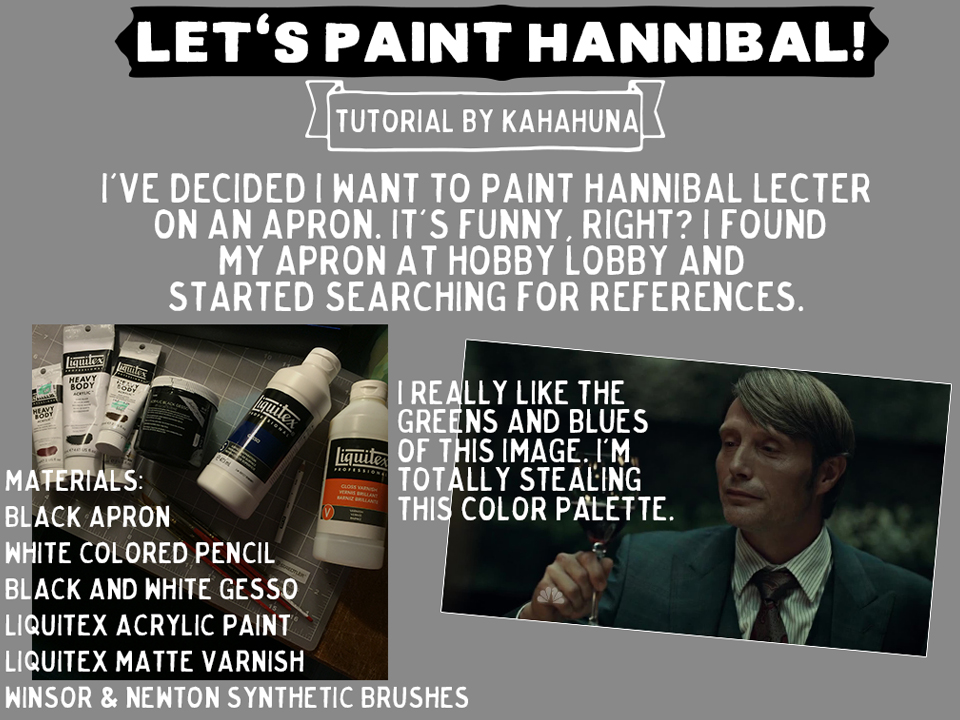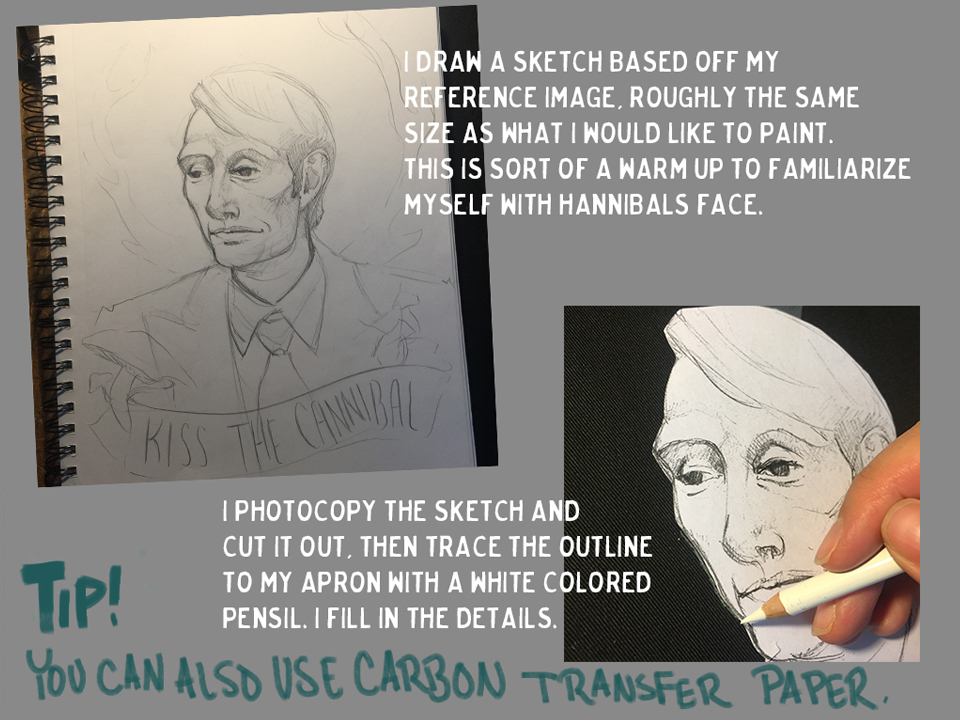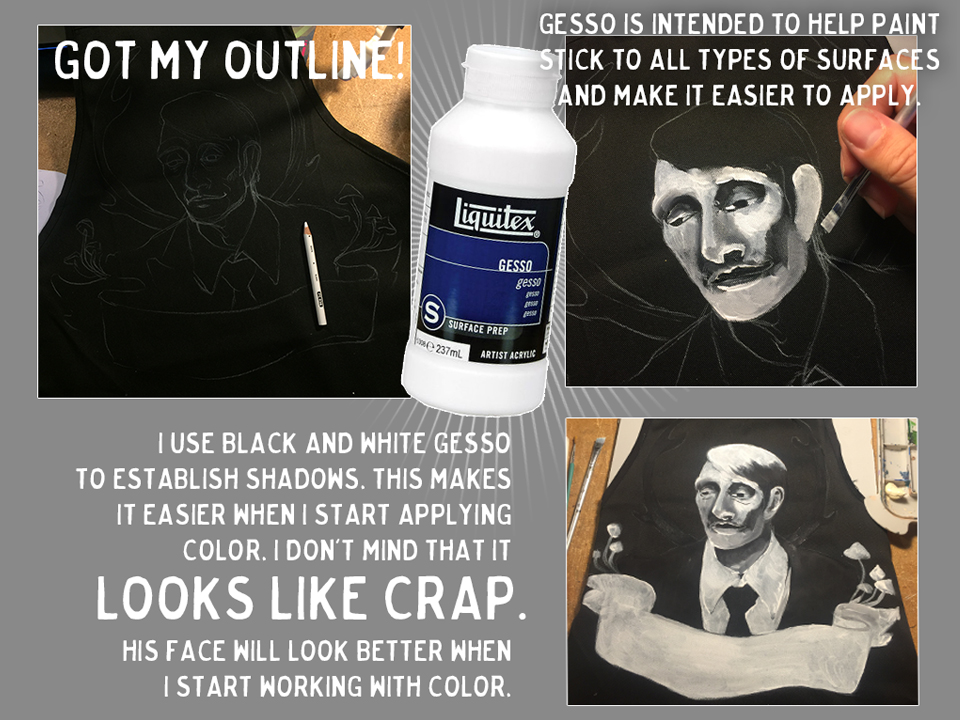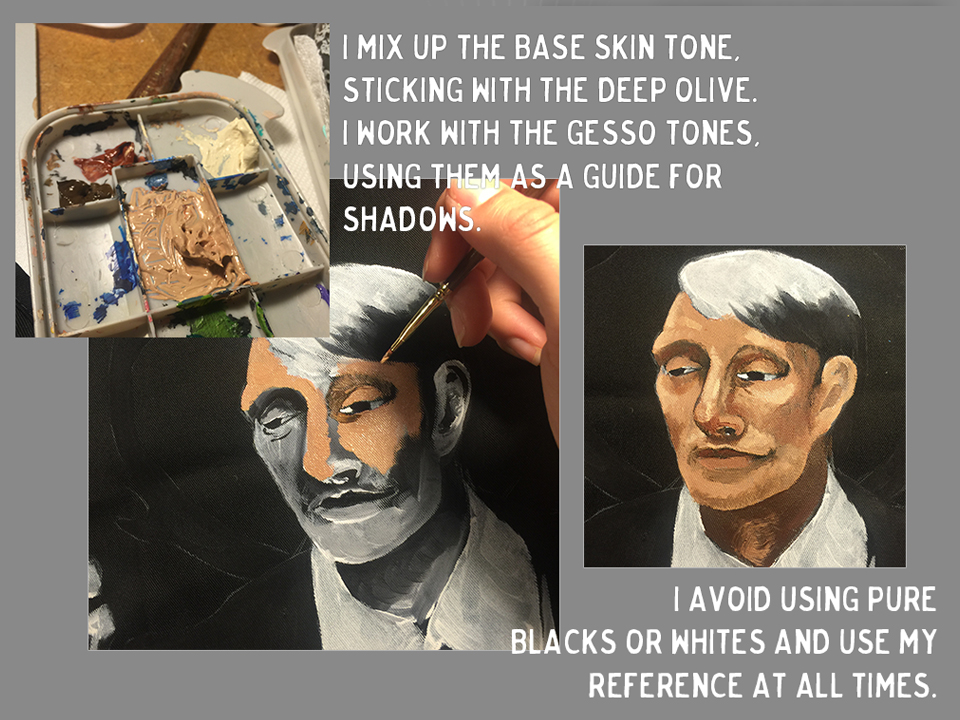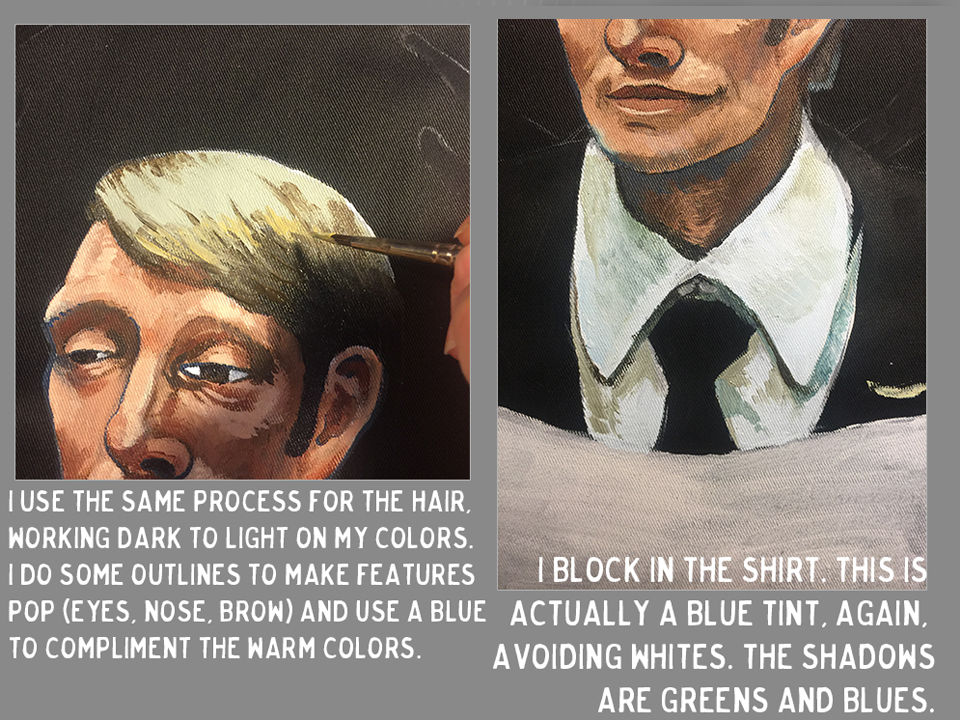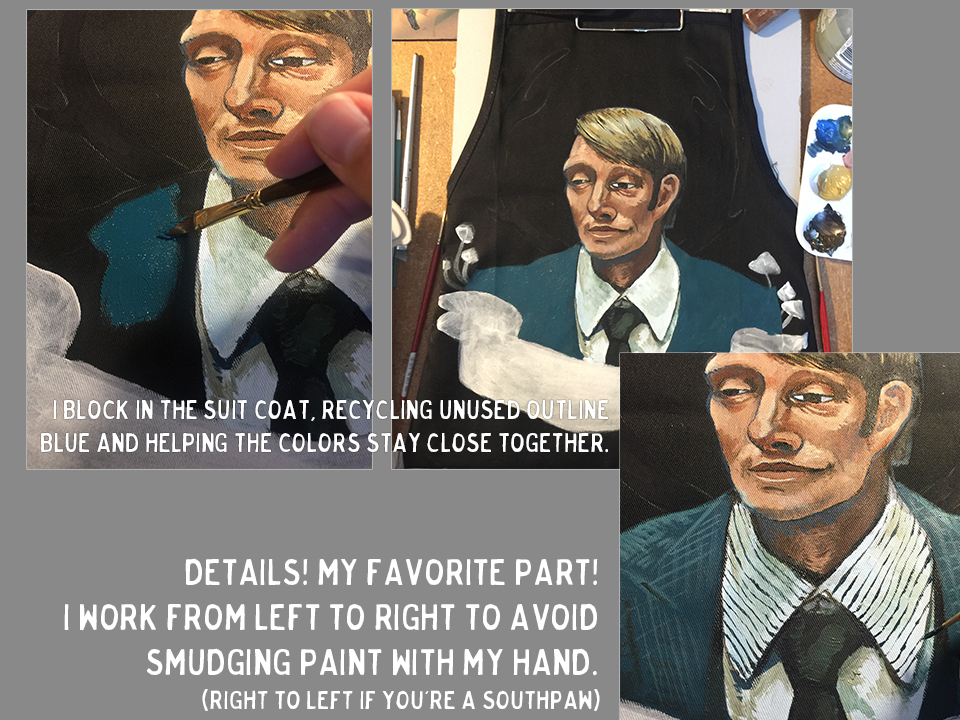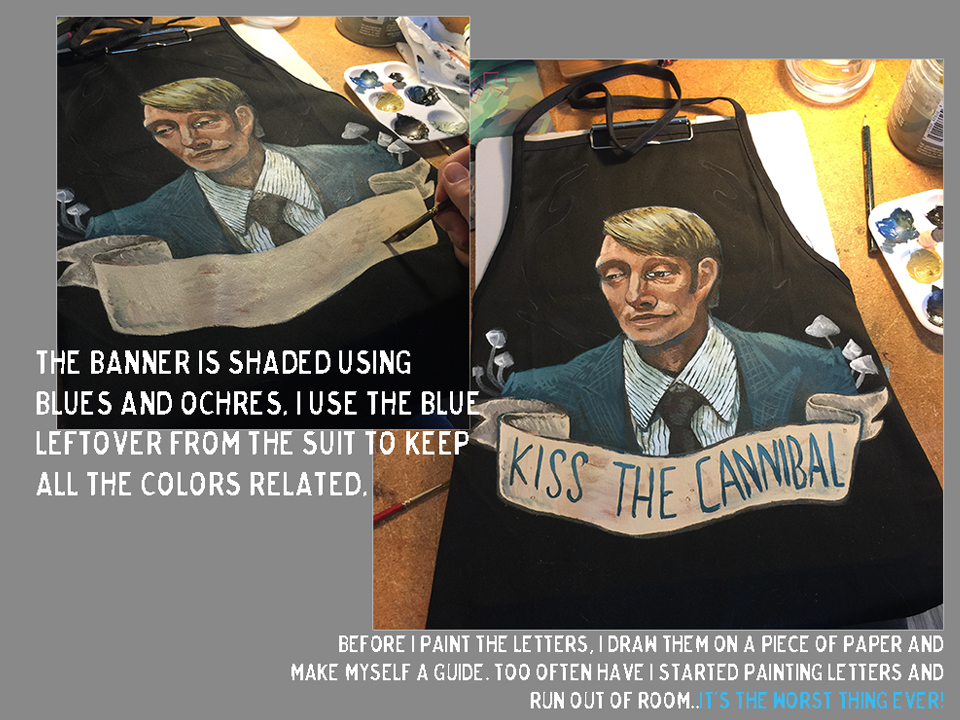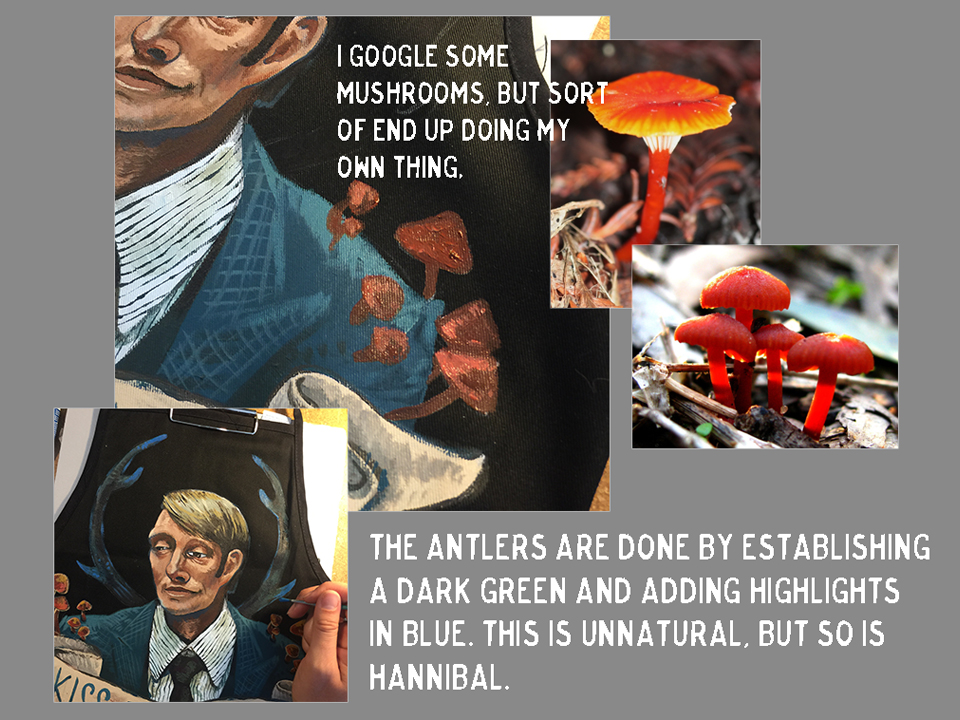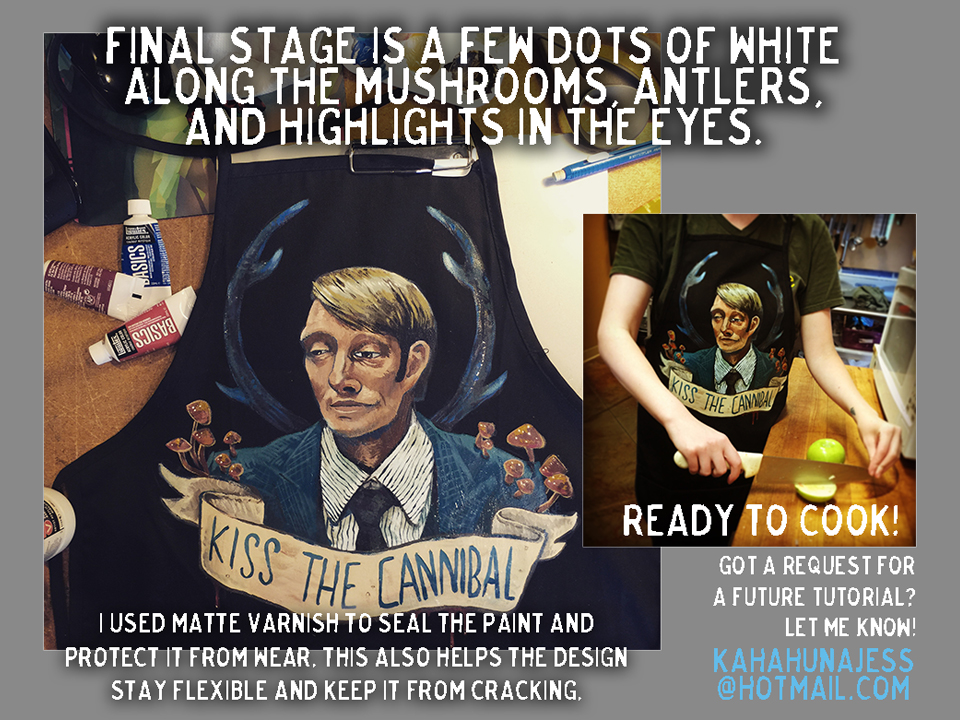 If you have any questions, please leave a comment and I will answer! Thank you!