Houston, Texas is the fourth largest major city in U.S. and it has a very rich history. Since Houston is located in the southern part of the United States, it is only fitting that the theme of one of the largest events that the city hosts is the Houston Livestock Show and Rodeo. The Houston Livestock Show and Rodeo, or HLSR, is one of the biggest rodeo events in the world and lasts 20 days. The Rodeo started in 1931 and has grown tremendously over the decades. Formerly home to the Eighth wonder of the world, the Astrodome, HLSR has grown beyond the capacity of the historical Dome and has over 2,500,000 visitors each year. Beginning in 1963, the HLSR added a school art program to their line up, inviting local area schools to allow their students to submit western themed artwork to be put on display.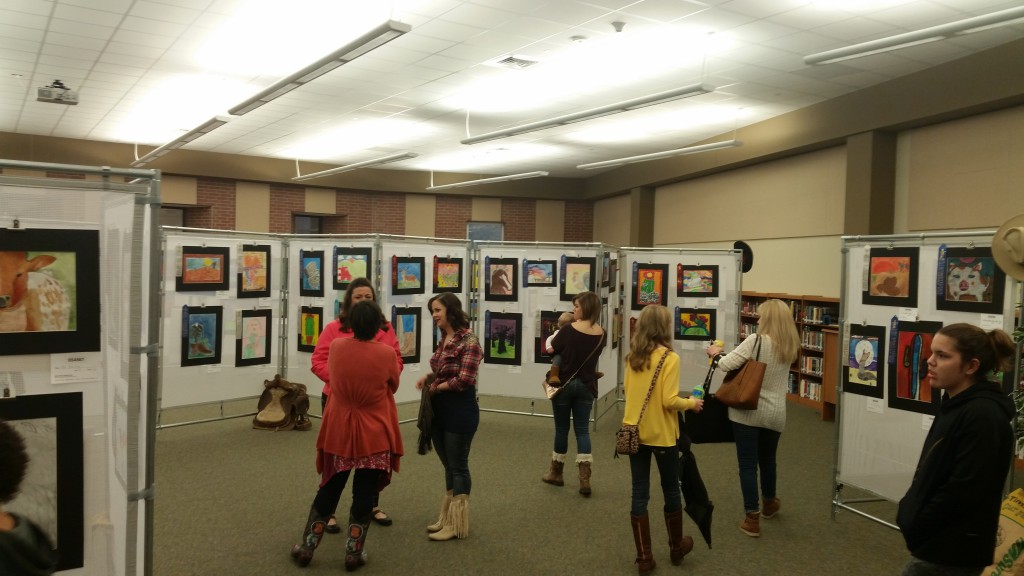 Today, over 135 local public, private and parochial schools in the Greater Houston metropolitan area participated in the annual HLSR art show bringing the number of entries to over 9 million. The students' artworks are selected at school level, and then advance to district level where HLSR reps will come to each district show and select their favorites, based on criteria and theme. Those winners will to move onto the main art show at the Rodeo in Downtown Houston. When they advance to this level, they will become eligible for earning scholarship money as well as an opportunity to enter into the prestigious Glassell School of Art summer art program. The Glassell School of Art is connected with the Museum of Fine Art Houston so this is an amazing opportunity.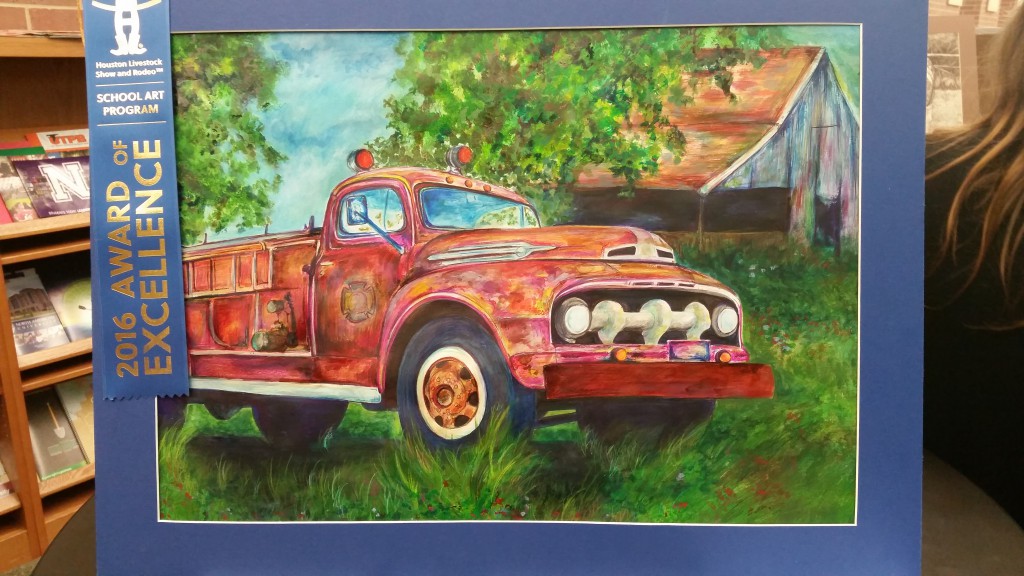 This year, I visited the New Caney Independent School District rodeo art show in order to shed some light on these young promising local artists. I thoroughly enjoyed visiting the show and admired all of their hard work. I hope that they will continue to pursue their artistic talents as they grow into adults. Please take some time to admire some of the many pieces that were submitted into the district level show. These students are either at elementary, middle school or high school level, ranging from ages 4 to 18 years old. I was not able to photograph every entry, but I wanted to offer a large gallery because there so many amazing pieces on display. Congratulations to the winners and participants of this art show. I was thoroughly impressed with you all.