Learn how to build your own pub-style table out of a few old wooden pallets and some 2x4s. My table is simple, but it has proven to be very sturdy and easy for anyone to make at home. You don't need to be a master craftsman — I'm certainly not! Just follow the tutorial below.
Supplies:
two pallets
crowbar
hammer
2.5″ nails
two 2×4 boards
pencils
black acrylic paint
paint brushes for lettering
clear outdoor spray paint or sealant
tape measure
yardstick
circular saw or miter saw
masking tape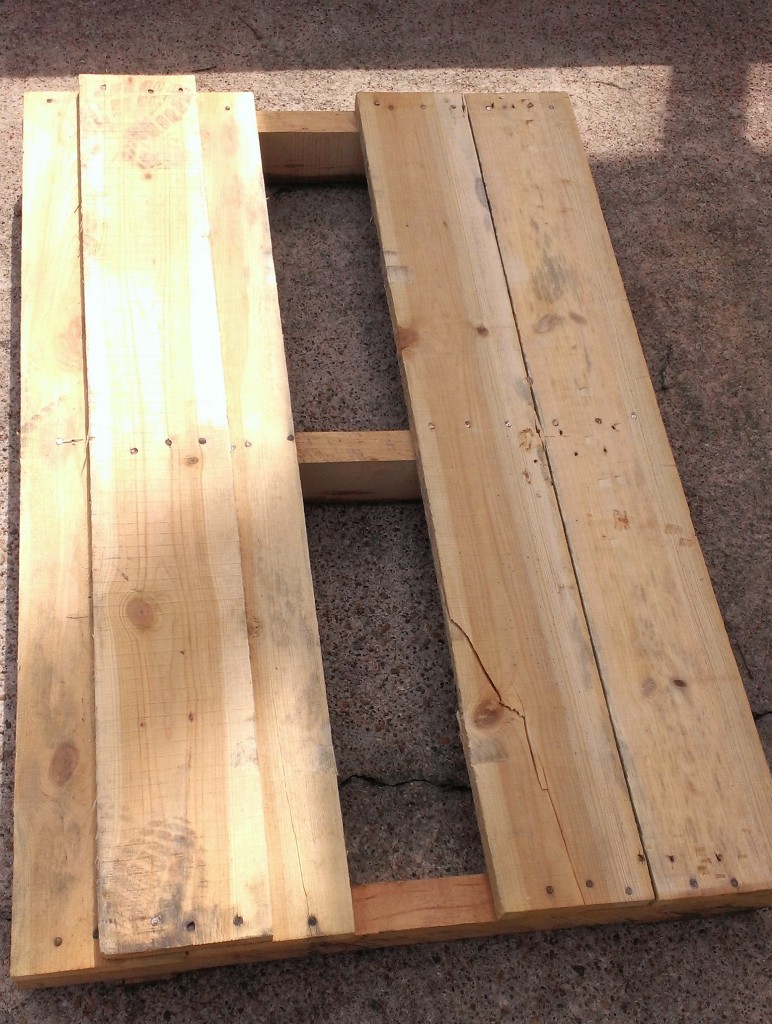 Disassemble part of your pallets with a crowbar. Take care during this step, so that you don't break the boards while removing them. Incomplete pallets will work because you will combine them together to form one solid tabletop. I used two pallets like the one above.
The first pallet will be left intact to the bracing underneath, but you will need to remove the top overlapping boards from it. Then using boards from the second pallet, fill in the gaps on the first pallet so that the boards form a solid surface. This one here is my scrap pallet. I used a few good boards from it to help form my pallet table top.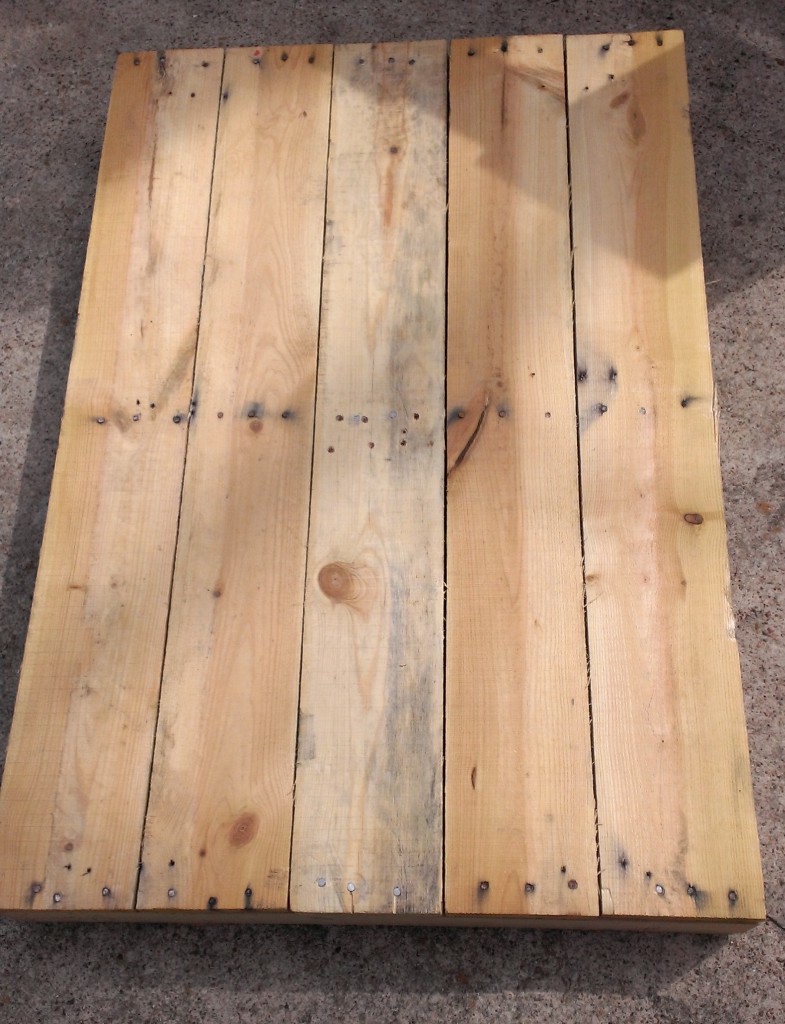 When you are finished nailing the boards down, the tabletop should look like this. Next, measure and cut the table legs. Each leg will need to be 32″ long. This table is made for the height of a barstool.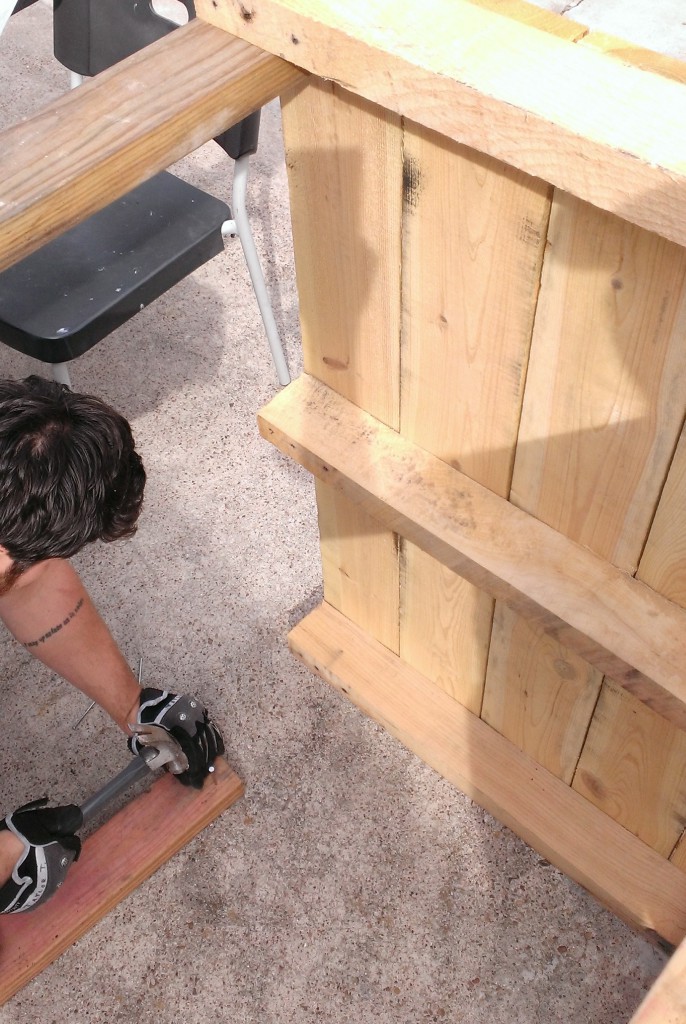 Turn the pallet tabletop upside down. Attach each leg to the underside of the table. Use the bracing to help anchor the legs while you drive the nails from the inside of the leg into the brace board. This will help hide those exposed nail heads in the legs.
Once the legs are attached, drive a few nails through the top of the table and into each leg as well. A drill would have been handy for this step, but as you can see, a hammer and nails works fine. Also, the exposed nail heads on the top of the table give it an aged, vintage look. Keep an eye on the placement of your nails when you do this step.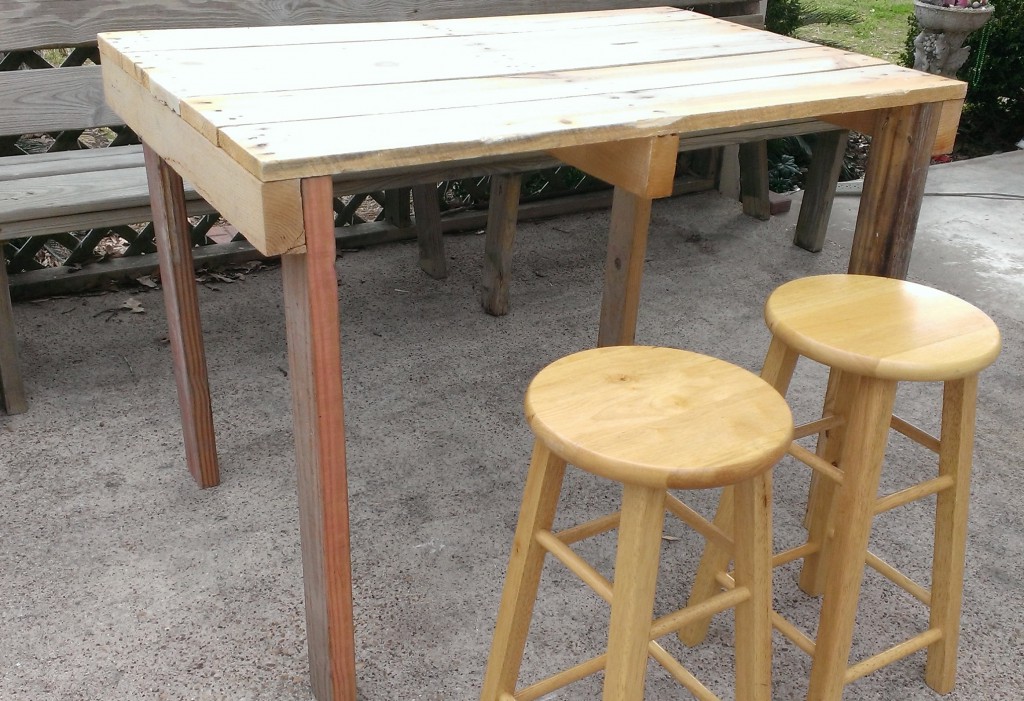 Before you paint the tabletop, I recommend starting with a practice sketch. After your design is laid out, sketch it onto your table with a pencil. Have a few of them handy, because the wood will eat up your lead very quickly! Use your yardstick and masking tape to keep your lettering straight and centered.
Pull out your black acrylic paint to outline and fill in the letters. I chose a Jersey-style lettering style and my last name for the design.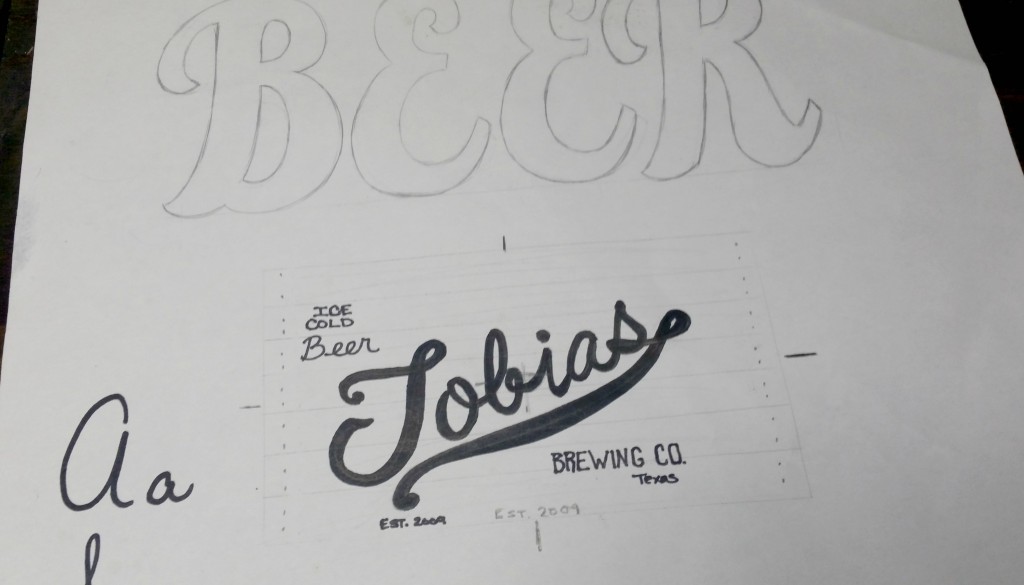 Here is a quick video of me sketching out the lettering, guided by masking tape:
I add more lettering in different font styles to help balance the design and give it a more finished look. At the bottom I added the date that my husband and I got married!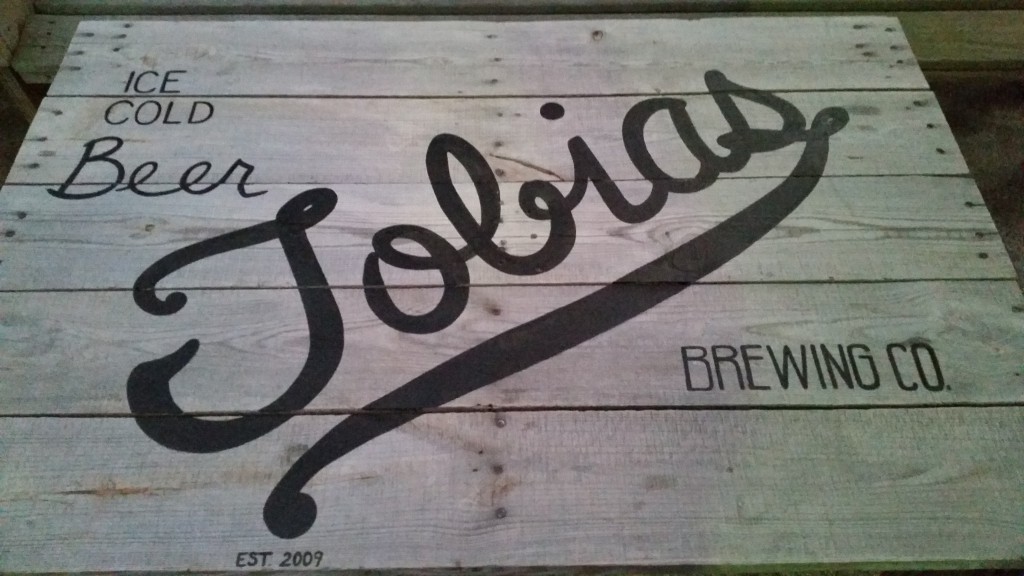 Now it looks like a real brewery logo!
To protect your hard work, I recommend using an outdoor clear coat, lacquer, or a water sealer to help keep your paint from fading over time. A good solid clear coat will also help when you need to wipe down the table. The birds can be unforgiving, if you know what I mean.
Most importantly, our kitty approves this table: