Comicpalooza is upon us again, my Houston area friends! Surely you have not been hiding under a rock, so you know what this event is all about. For those of you who have no clue, let me enlighten you. Comicpalooza is an amazing convention where all of your secret nerdy desires can pour forth with complete and total acceptance. All who enter share your interests: comics, art, toys, actors, costumes, panels, movie screenings, and autographs!
The four-day fan fest runs from May 22-25, 2015. It's sure to please the young — and young at heart. We have a few great artists to spotlight, just to give you a taste of what's in store at this year's convention.
---
Tentacle Kitty
Tentacle Kitty is one of the 2015 sponsors of Comicpalooza. Husband-and-wife team John and Raena Merritt co-designed the furry little cartoon cutie back in 2009. John uses his artistic talent and Raena lends her writing skills to bring Tentacle Kitty to life in their new web series. There is also an adorable line of little plushie friends to add to your collection. Make sure to stop by their booth and check out their merchandise.
Check out their website for more information!
---
Cody Schibi & Lance Schibi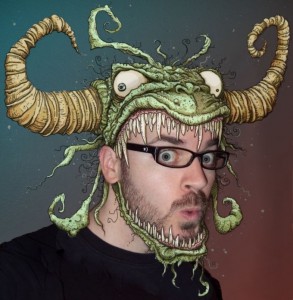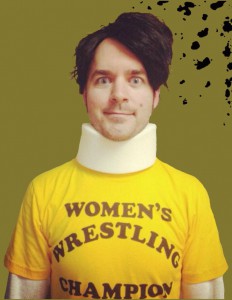 Another family duo, these twin brothers both independently and together create fantastically freaky art. Cody and Lance Schibi share the same love of classic horror films, which is apparent in their detailed artwork.
Lance recently completed his latest project, a hardback book called FOR THE TITLE, centered around iconic 1980s wrestlers. Cody is a freelance illustrator who has been busy selling his original artworks. The Schibi brothers are also in the process of creating a comic called Bullmoose.
Cody's website is Drawing A Blank: The Art of Cody Schibi. Lance can be found at LanceSchibi.com.
---
Katie Cook
Katie is most well-known for her work on the My Little Pony: Friendship Is Magic comic, but she also has some other pretty impressive names on her resume. Cook has worked for DC, Marvel, and Jim Henson, and she's participated in projects like Star Wars and Lord of the Rings. Katie also has her own comic called Gronk, a story about an adorable little monster who lives with her human friend Dale and her pets.
Katie's websites are Katie Can Draw and Gronk.
---
We will be out and about promoting Art Supply Guide all weekend at Comicpalooza. Come on out and get your nerd on with us!