This offer has ended.
So much has happened over the past year since Art Supply Guide launched. We just keep growing and expanding, reaching audiences worldwide. I am so honored to have had the privilege to share with you the ever growing library of art resources here on Art Supply Guide. I hope that I have helped to inspire you to find your creative side and pursue your artistic passions.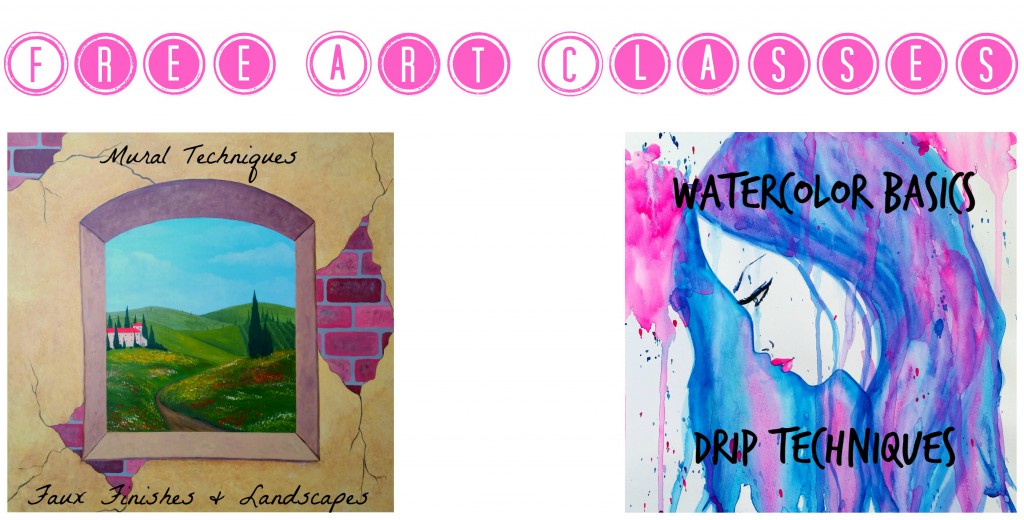 So as a thank you from us to you, Art Supply Guide is offering you a chance to enter to win free art courses. We will choose one lucky winner to receive my art course Mural Techniques: Faux Finishing & Landscapes for free. All you need to do is sign up for our email list!
But that's not all!
Anyone who signs up on the email list will receive my watercolor course Watercolor Basics: Drip Techniques for free!
If you are already on our email list, that's okay. Just sign up below and you will receive your free watercolor course and also be entered for a chance to win the faux finishing and landscapes course too.
Hurry because this offer expires on Sunday, June 5, 2016 at 12:00 PM Central Standard Time!
---
Thank you all for being such a great support to Art Supply Guide.