Remember when you were a child, you or someone you knew kept a secret diary. Remember writing your thoughts onto paper with total freedom? Or in school, your teacher may have had you keep a spiral notebook in the classroom so that you could do a writing exercise about what you did last weekend. If you are an aspiring artist or you just like to be creative this is something for you! Take these basic writing prompts and put an artistic spin on them and you can come up with endless visual elements for a new type of journaling, the art journal.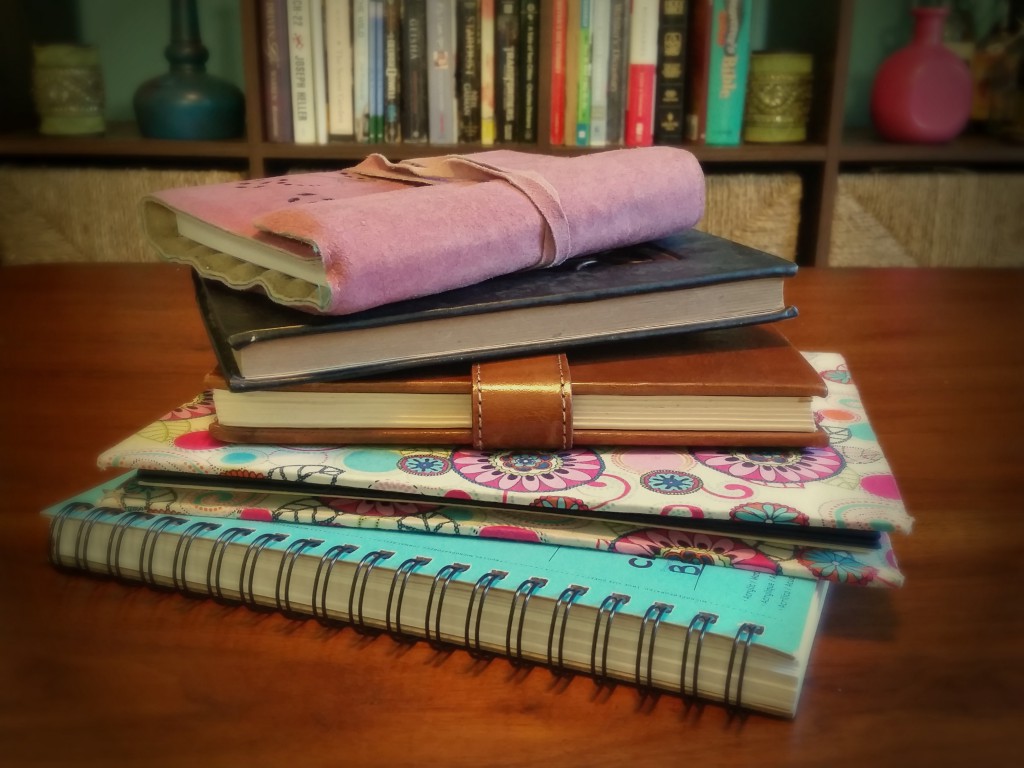 The best thing about this type of art form is that pretty much anything you can do on paper can work within the pages of your art journal and you can journal on any subject imaginable. Whether you enjoy hand lettering, sketching, painting, scrapbooking or collage, stamps, photos,  collecting ticket stubs, pieces of maps or brochures, all of these items can be incorporated onto a page of a specific life event or thought.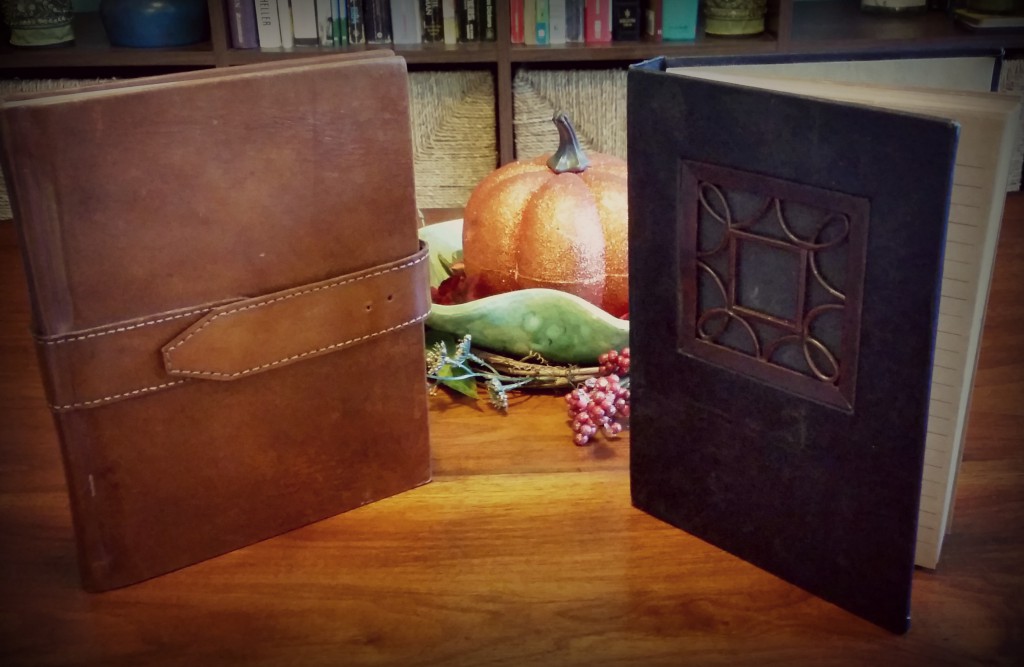 Here are some basic things to think about when you are ready to start your artistic journey. What is my journal going to be about? Is it going to hold some of your inner most thoughts? Will it illustrate your outings and excursions? Will you keep a diary of your vacation memories you shared with your family? You art journal can be about anything! Now, what materials will you use in your journal? For basic pencil or pen sketching, any sketchbook is going to work. However, if you are wanting to use wet media such as paint, you will want to use a thicker more durable paper that will not buckle when saturated with water.

Art journals can be a simple sketchbook, either spiral or hardcover depending on your budget or preference. If you are adventurous, you can even make the book yourself! Again when looking at options, look at the paper weight. Standard drawing paper can come in about an 80 lb. weight that will hold up well for pencil, pen and marker or any other dry media such like pastels. If you want to use paint, look at a heavier paper that is for paint or mixed media that is at least 140 lb. weight or heavier.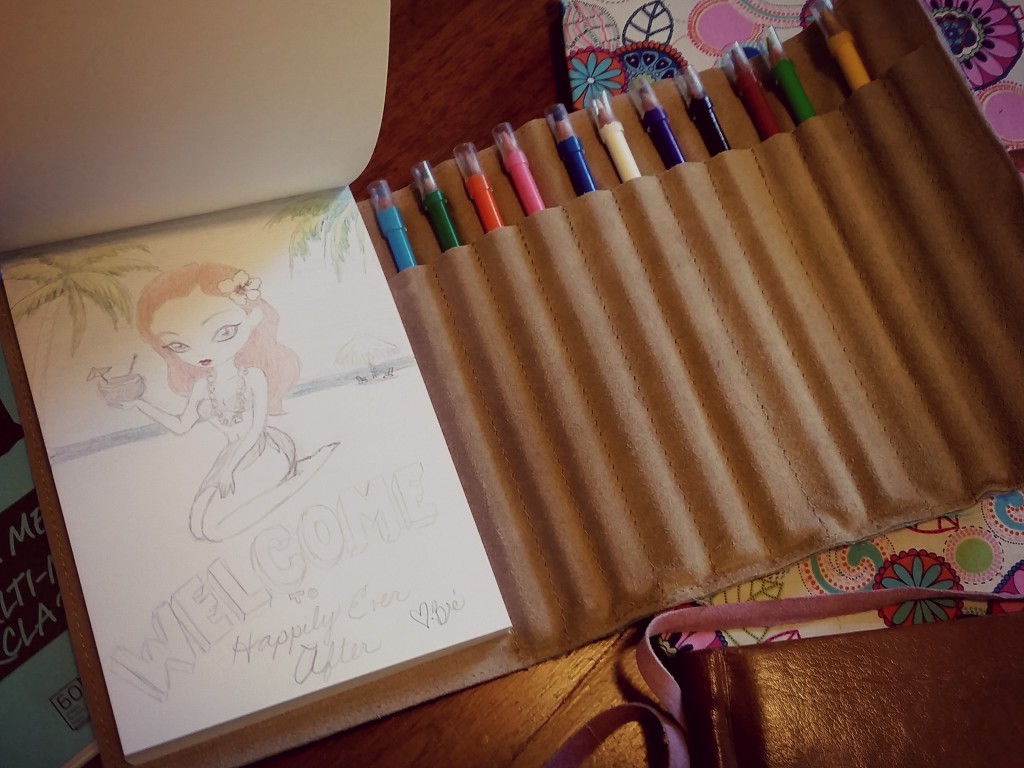 Will you be taking your book on the road with you? Think about transporting this book and your materials with you. Is it small enough to transport and are the pages big enough to hold your vision? Size can depend on many factors. What materials are going to be used? Do you have what you need? Are they going to tag along for the journey? Maybe you will need a bag to organize your materials so that you can take them along. Think about these things when you are picking out the right journal for you.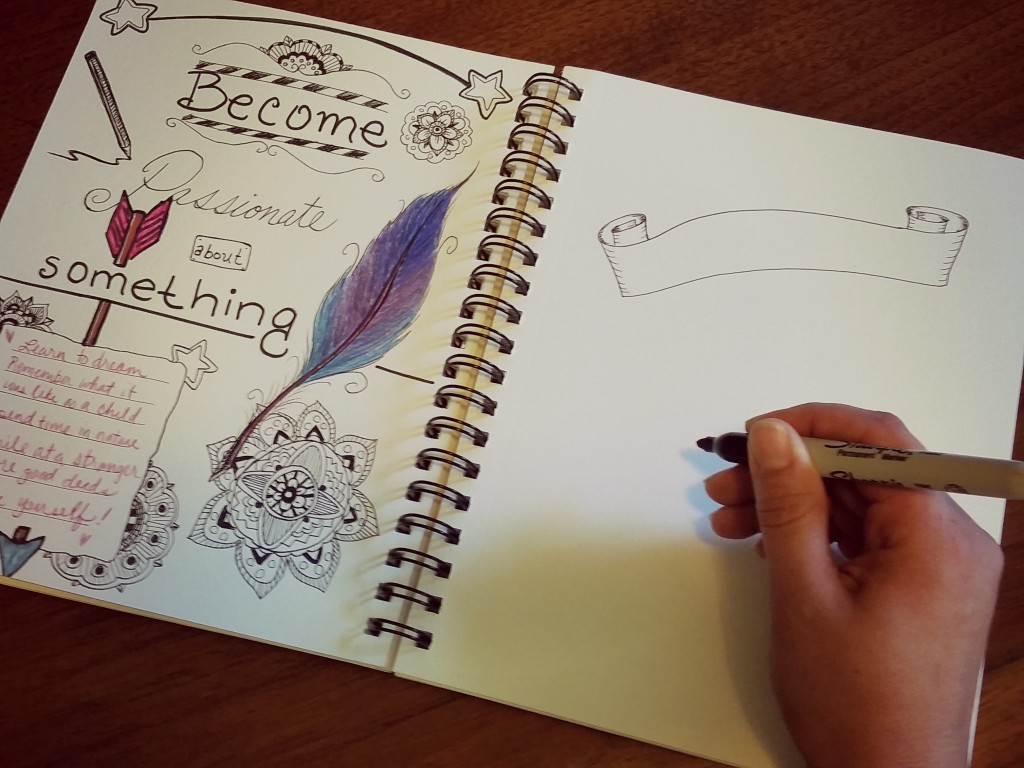 And finally, go! That's it, just start it. Jump right in and let your mind wander while you fill your first page. Because this is YOUR journal, there is nothing you can do to make it wrong. You are in control of this visual story and you can choose what each page holds. So pick up your book and a drawing tool and get started! Still not sure how to get started? There are hundreds of wonderful examples online. Just do a quick search for art journal images and you will instantly be inspired!