In Houston, nestled in the east end district sits a little hidden gem. The East End Studio Gallery is known for their cultural diversity in the arts and hosts some great art exhibits of many genres including pop art, surrealism, modern, lowbrow art, and fine art shows featuring some of the up and coming talented artists of the greater Houston area. They were also named the Reader's Choice best art gallery for the fourth year in a row by the Houston Press.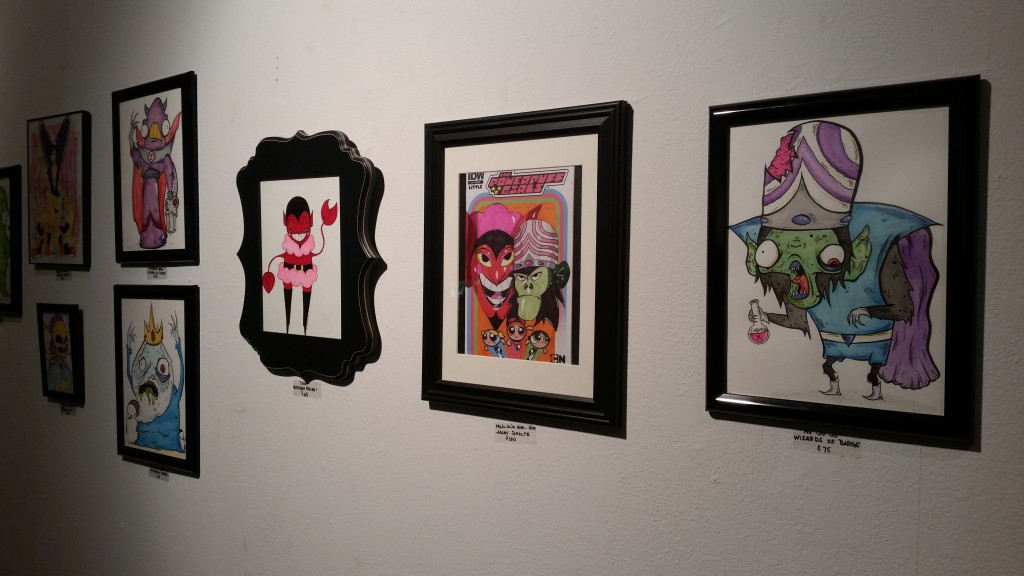 Friday, October 2, kicked off the opening reception night of the "Drawn To Be Bad" show dedicated to those unsung villains from our most treasured childhood memories of animated cartoons and movies. I also had the pleasure of participating in this event for my first show at EESG. Each piece submitted into the show was very diverse and also well executed. From Disney to Marvel and DC, some of the most iconic bad guys and gals were displayed in a beautiful fashion. Check out some of the pieces on display in the slideshow below.
The exhibit will continue through the month. The last night of the show will be held on October 23 where there will be a closing reception complete with local vendors. For more information on this event, pricing, and hours of the gallery, visit EESG's event page for the show and be sure to connect with them on their Facebook page or their website to see a list of their upcoming events. Artists from all over are encouraged to submit their artwork for their shows so if you are looking to get your work out there, check them out!