We as artists and appreciators of the arts may often wonder where the magic happens for each individual artist. I for one, have been very intrigued by the thought of being able to visit the studio spaces of various artists so what better way than to bring that experience to you! Six wonderfully talented artists with various styles from all over the world have offered to share their spaces with me so that I can give my audience the opportunity to see how you can turn just about any space into your little art utopia.
Jacqueline Davis

Jacqueline Davis works with lots of colors and patterns to create beautiful and whimsical art so it is great to see that reflected in her studio as well. She really does make use of her space with such great storage ideas that also double as a way to display her art. "I feel like my studio is a sort of physical manifestation of my mind. It's my cozy, cluttered, organized, colorful, creative little ART PARADISE." – Jacqueline Davis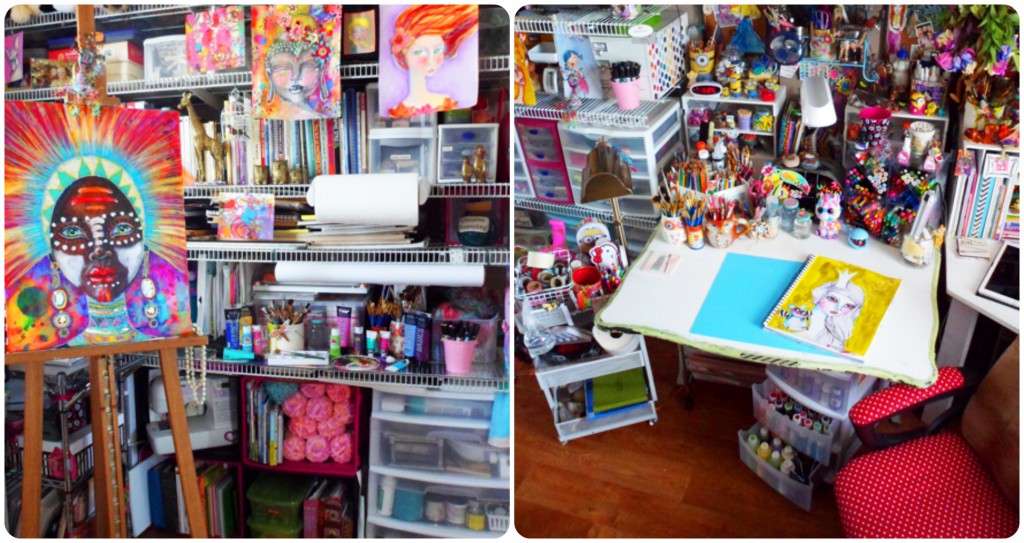 To discover more of Jacqueline Davis's work, visit her links below:
Jacqueline Davis's Website      
Jacqueline Davis's Instagram   
Jacqueline Davis's Tumblr     
Jacqueline Davis's Shop
---
Joanna Mendoza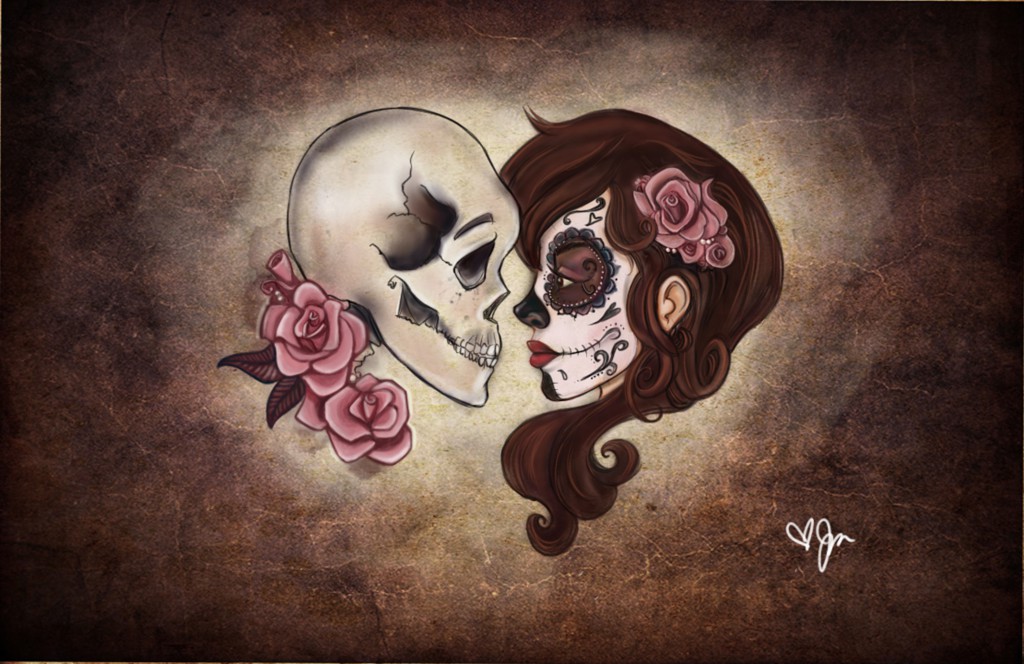 Joanna Mendoza is an artist in California that creates beautiful illustrations, paintings and many other types of art. Joanna's space is clean and organized. I really admire her use of space without overdoing it. This is something I do not know how to do! She installed a curtain rod over her work area so that she can rotate out pieces and always have a fresh new view in her mini gallery. Great idea! "Since I work from home I tried to make my studio into a little art oasis. I wanted it to be artsy and organized. Seeing all the art on my walls, makes me feel inspired. Do what you love, and love what you do is my biggest motto." – Joanna Mendoza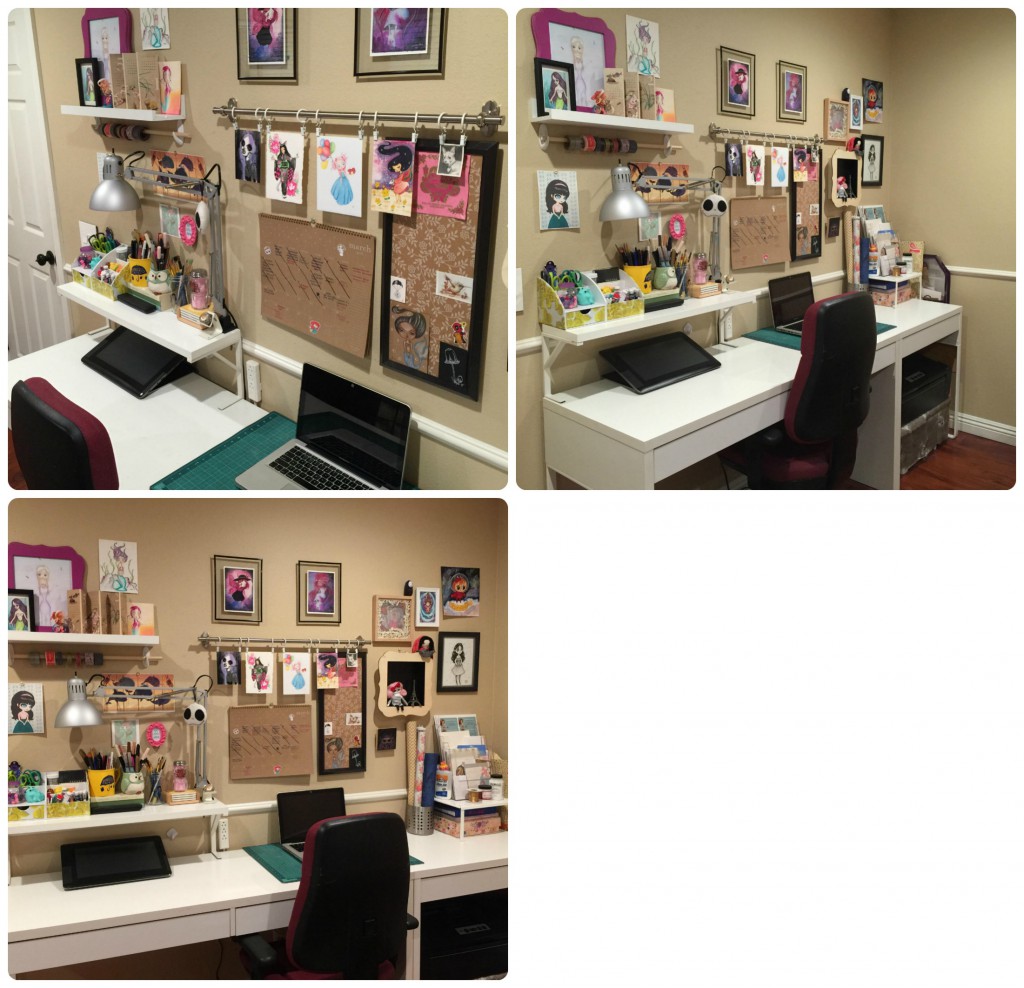 To discover more of Joanna Mendoza's work, visit the links below:
Joanna Mendoza's Instagram
Joanna Mendoza's Shop
---
Zelyss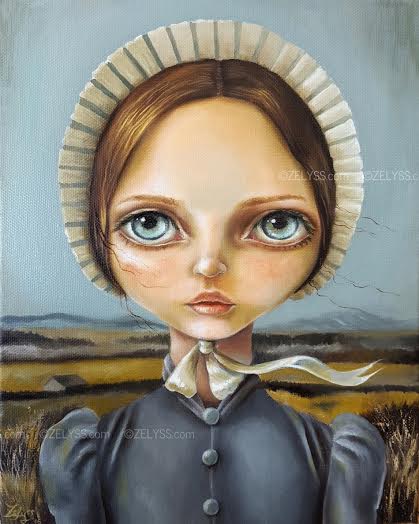 Zelyss is an artist from Greece and who paints with oils to create her lovely big eyed beauties. She has a great studio space that I really admire. It is large enough to have a computer area, painting area and a seating area for her guests to relax while she works. One of the coolest things about her space is that she had custom prints made of her paintings to cover the doors of her cabinets. She expresses that in doing this, she can see her pieces while she paints for accuracy as well as things to avoid. "My studio is my space, the place where I mostly want to be rather than anywhere else, it is where I can't wait to get back to, even when I'm full of it and have just escaped for a few hours. This is where I get the most excitement but countless disappointments as well. But I love it so, because it is the place where my dreams are taking shape and become reality." – Zelyss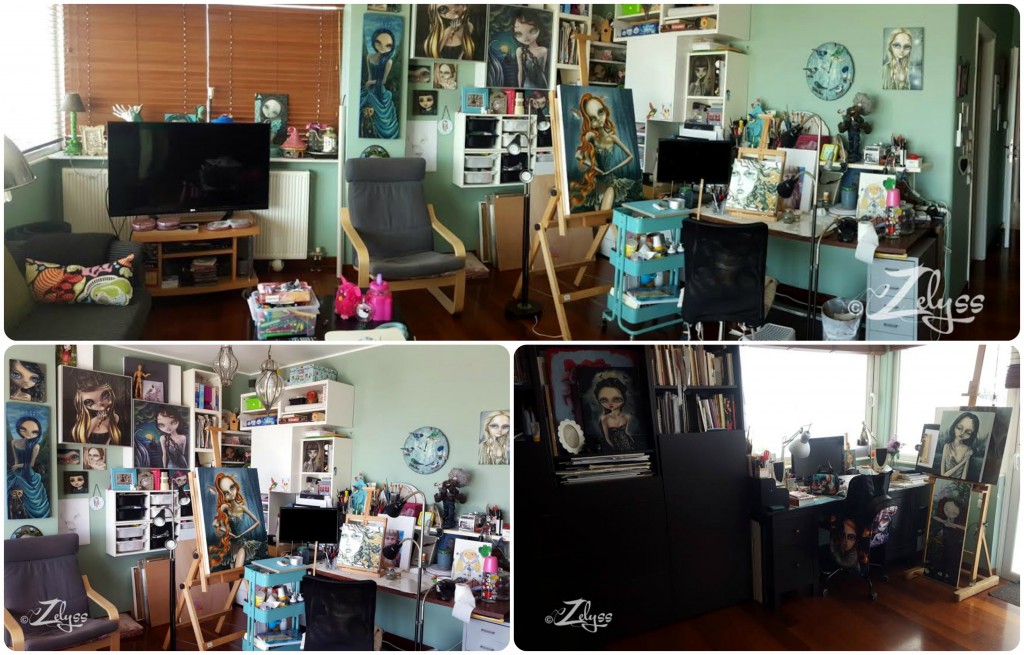 To discover more of Zelyss's art, visit her links below:
Zelyss's Website
Zelyss's Instagram
Zelyss's Facebook
Zelyss's Blog
---
Saskia Franken-Saers
Saskia is an artist from the Netherlands who playfully refers to her space an an art cubicle. Regardless of the size of her room, she still produces amazing works of art! She is also a fan of country music: "When I start painting while listening to Johnny Cash I forget all around me." – Saskia Franken-Saers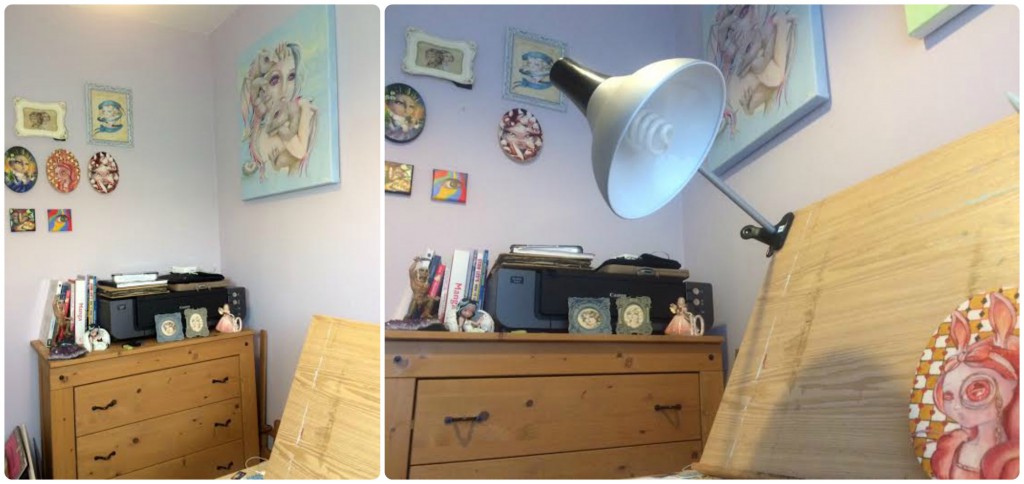 To discover more of Saskia Franken-Saers's work, visit the links below:
Saskia Franken-Saers's Website
Saskia Franken-Saers's Instagram
Saskia Franken-Saers's Twitter
Saskia Franken-Saers's Tumblr
Saskia Franken-Saers's Shop
---
Nouvellegamine (Jordan Wester)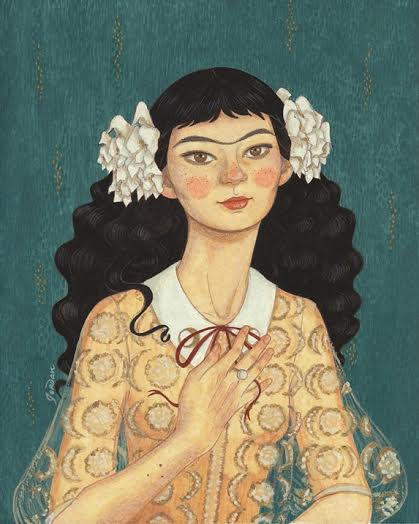 Jordan Wester is an artist, designer and illustrator based out of California who uses her living space as her work area. She creates amazingly detailed pieces from within her studio. "My art space is in our living room. I have constructed it so that I can rest my eyes by looking outside,  or to my left with my easel, globe, and travel chessboard  (the only way I can keep my children from moving my pieces)."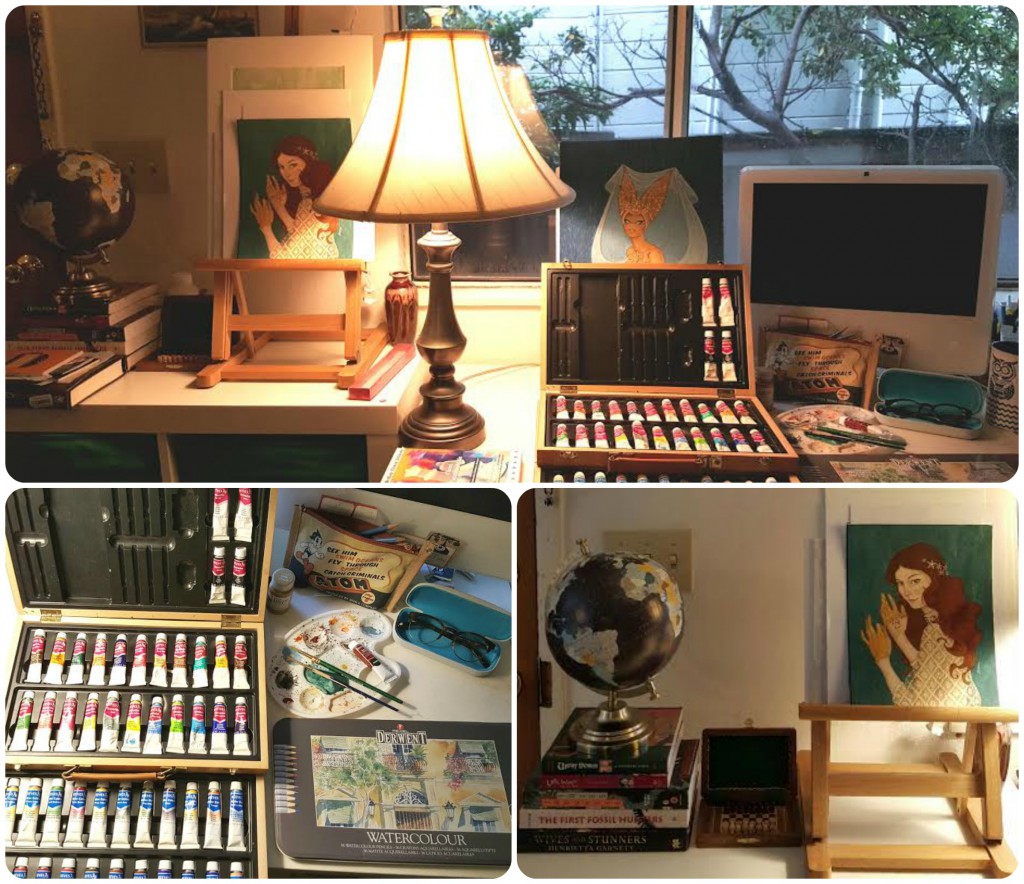 To discover more of Jordan Wester's work, visit the links below:
Jordan Wester's Website
Jordan Wester's Shop
---
YetiParade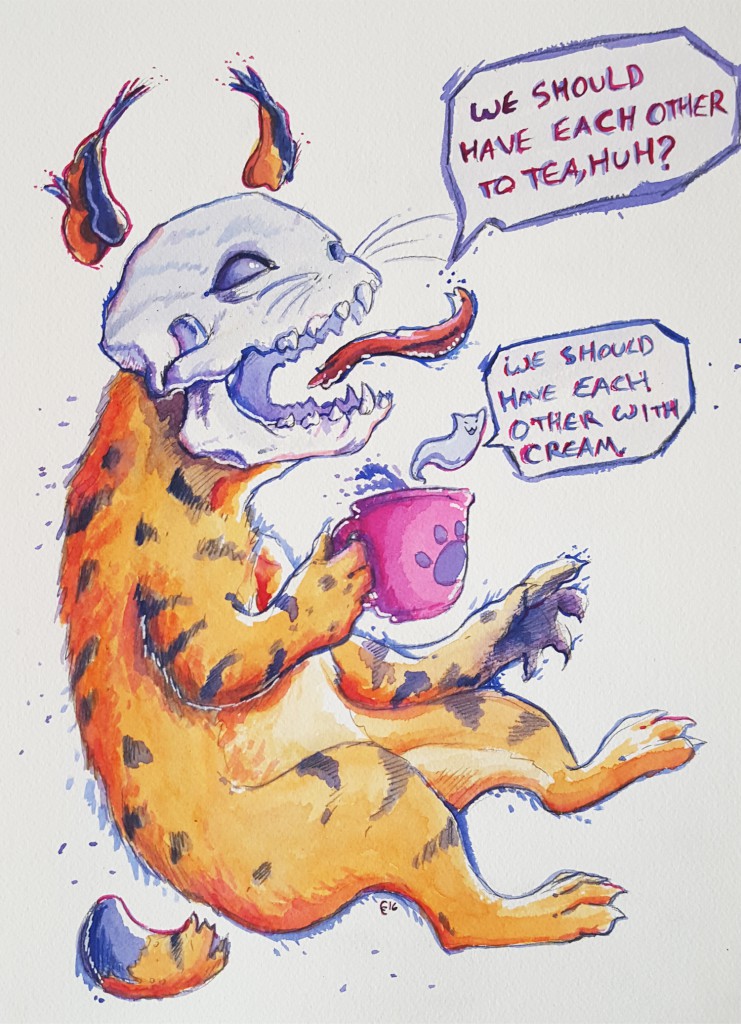 Carissa Cornelius, or better known in the art world as YetiParade, is an artist and illustrator based out of Austin, TX (Yay, a fellow artist from Texas like me!) who describes her artworks as gravitating towards bright colors fantastical beasts. Though she says her studio is super simple and quaint, she says it gets the job done. I totally agree with YetiParade because her works are out of this world. "My studio space is like the Wardrobe to Narnia: there's a lot more to it than meets the eye." -YetiParade.

To discover more works from YetiParade, visit the links below:
YetiParade's Website
YetiParade's Instagram
YetiParade's Tumblr
YetiParade's Shop